Young volunteers make us who we are!
It's National Volunteer Week & we're saying a very special thanks to the people who contribute so much to SpunOut.
Written by John Buckley
Factsheet
Fact checked by experts and reviewed by young people.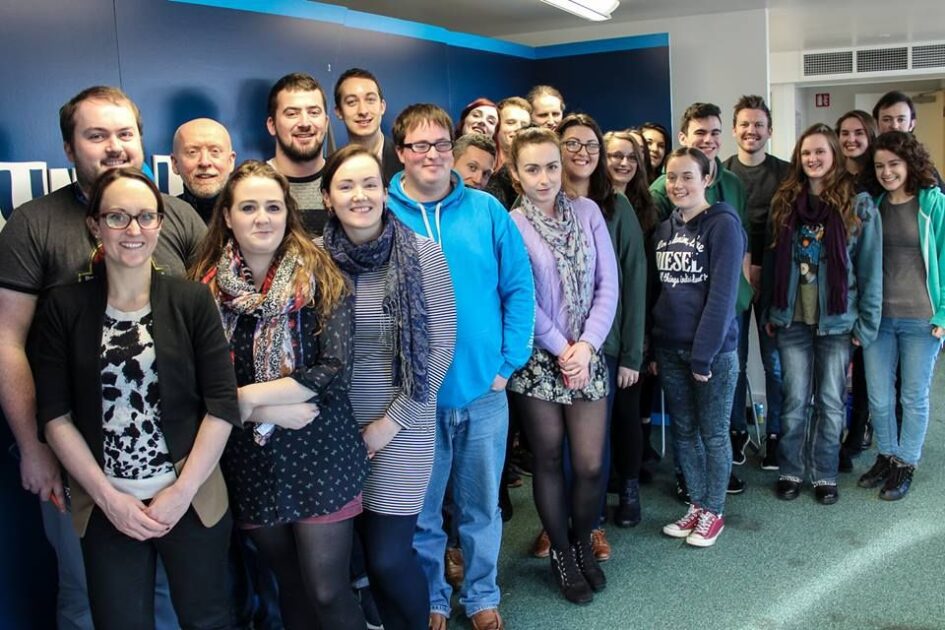 SpunOut.ie is a small organisation, we've just 8 staff working for us, and our strength really comes from a value of being for young people, by young people. Over our 10 years of providing young people with health and life information, we've worked alongside hundreds of volunteers. We hear lots of words to describe volunteers: incredible, commitment, caring. These are all true for SpunOut.ie's volunteers, but what's unique is that it's young people taking time to support other young people. Giving hundreds of hours for campaigning, proofing our content, writing blogs, being involved in our governance and sharing our content to improve their peers overall wellbeing.
The Numbers
So lets talk numbers. In 2014, 203 young people worked with SpunOut.ie to make sure that young people had access to the health and life information that they needed.
139 young people wrote blogs and youth proofed our content to make sure the language fit with how young people understand topics and many more worked on the publication of the "SpunOut.ie Survival Guide to Life".
37 campaign volunteers worked to get other young people registered to vote, to spread health messages about STIs and getting tested and working on developing SpunOut.ie's MIYO app.
27 young people during 2014 were part of the SpunOut.ie's Action Panel. The panel provides direction to SpunOut.ie to ensure it meets the needs of young people. Panel members give input on policy, campaigns, and recruitment and ensure that SpunOut.ie stays for young people, by young people.
2015's Achievements
Our volunteers are already kicking 2014's ass! So far this year we've had 63 volunteers create blogs for the site and those blogs have been viewed by over 60,000 people! 2015 has been a hugely busy time for events and campaigns too. SpunOut.ie's young volunteers have been at the core of this work, check them out!
Launch of SpunOut.ie's Online Safety Hub – we worked with a team of youth proofers to get our content ready and on the day Melanie, Ellie and Matthew shared personal insights into online safety, security and privacy. www.spunout.ie/onlinesafety
We've had 3 Action Panel meetings already in 2015 with amazing volunteers devoting time to media queries, decision making policy development, campaign planning, content production and fundraising.
2015 has already seen us welcome some new bloggers to the team with blogs from bloggers like Hannah Byrne and Jack Kennedy.
We've also had a whole host of young people represent SpunOut.ie at different events and in different spaces, flying the flag on things like online safety, mental wellbeing, media calls and with their friends and peers online.
Volunteers ensure that SpunOut.ie's content is real, it's informed by lived experience and it's shared through an informed peer network. This week being National Volunteering Week, we want to say thank you for making us who we are together. During the summer, SpunOut.ie is going to launch a series of volunteer recognition and training events, exclusive to our team. So watch this space!
If you'd like to learn more about volunteer get in touch today – [email protected].
Our work is supported by