Irish laws on alcohol and cigarettes
What are you legally allowed to do?
Written by spunout
Factsheet
Fact checked by experts and reviewed by young people.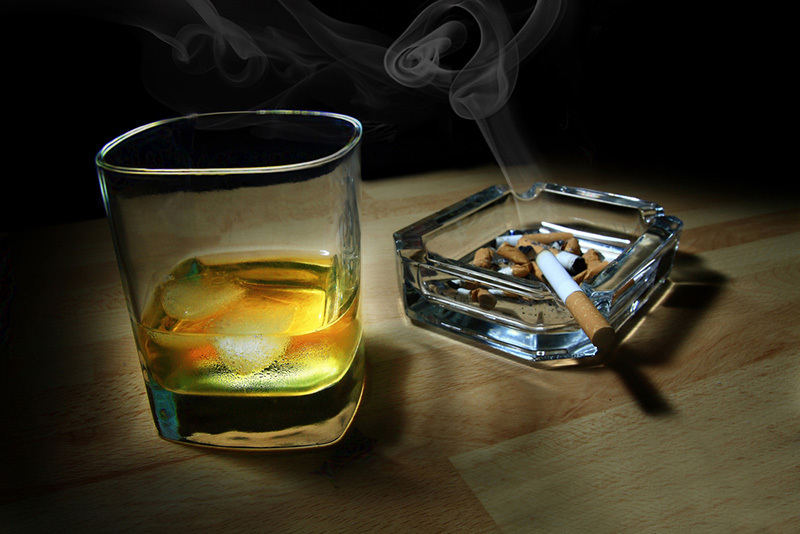 Nobody wants to end up in trouble for drinking, smoking or heading to the pub so it's important to know what the law says you can and can't do when it comes to cigarettes and alcohol.
Alcohol
Different countries have different rules when it comes to drinking. Some European countries will allow you to start at a younger age while others (like the USA for example) set the age limit that bit higher.
In Ireland
It is illegal for anyone under the age of 18 to buy alcohol
It's illegal for anyone under 18 to drink in a public place or pretend to be over 18 to get alcohol
Young people under the age of 15 are only allowed into a bar during permitted hours if accompanied by a parent or guardian
If you are over 18, it's illegal to buy alcohol for anyone under 18. The penalty is a maximum fine of €1500.
A bar owner can't legally serve drink to anyone who's drunk
It's against the law to be drunk in a public place, such as a park or walking down the street
The Gardaí can randomly breathalyse any driver stopped at an alcohol checkpoint at any time. If they test your urine or blood and find traces of drugs you can be arrested for drug driving.
If you're planning to drink or take drugs, never ever drive
The Gardaí can take alcohol off under 18s who are drinking in a public place. They can also contact their parents.

Can you work in a pub if you're under the age of 18?
Yes, but you have to be at least 16 years old. A pub license holder can only employ someone between the ages of 16 and 18 if they are a relative or an apprentice.
What are the rules for buying drink in an off-licence?
The rules for the sale of alcohol are the same as those in a pub
It's illegal to buy alcohol in an off-licence if you're under the age of 18. It's also illegal for the off-licence to sell alcohol to you if you're not 18.
It's actually illegal for anyone under the age of 18 to be in an off-licence, unless they are with a parent or guardian.
Off-licence sales of alcohol is only permitted between the hours of 10.30 am and 10.00 pm on weekdays and 12.30 pm to 10.00 pm on Sundays.
Cigarettes
Currently, under Irish law, it is illegal for retailers to sell cigarettes to those under 18 years of age.
Penalties for breaking the law
The Criminal Justice (Public Order) Act 1994 says that in Ireland you:
Cannot be drunk in a public place. There's a maximum fine of €127 if you're caught.
Cannot take part in offensive conduct between 12am and 7am. The maximum fine rises to €635 for.
Cannot use threatening, abusive or insulting words or behaviour in public. Not only will there be a maximum fine of €635, you could also face up to 3 months in jail.
Our work is supported by