About this recipe
Servings: 4+
Preparation time: 10 minutes
Cooking time: 90 minutes
Utensils needed: loaf tin, mixing bowl
Ingredients
280g self-raising flour
140g brown sugar
3 eggs, beaten
3 bananas, mashed
1/2 teaspoon baking powder
110g walnuts chopped
1/2 teaspoon cinnamon
1/2 teaspoon nutmeg
200g melted margarine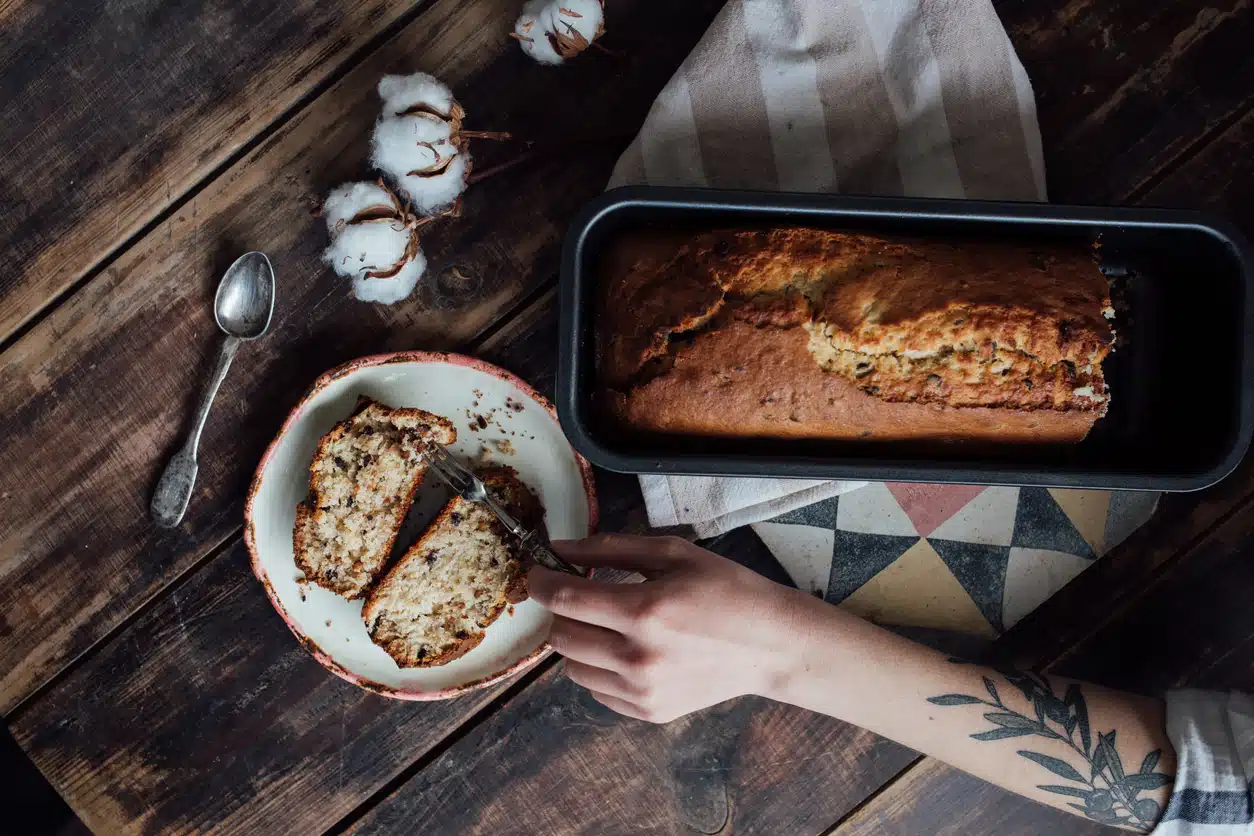 Method:
Pre-heat the oven to 180°C / 350°F / Gas Mark 4.
Mix the dry ingredients in one bowl.
Mix the wet ingredients in another bowl.
Mix the wet mixture and the dry mixture together.
Put into well greased loaf tin.
Bake in the pre-heated oven for 1&1/2 hours.
Recipes are from 101 square meals by Safefood.eu and MABS.