About this recipe
Servings: 6
Preparation time: 15 minutes
Cooking time: 25 minutes
Utensils needed: mixing bowl, baking tin
Ingredients
150g jumbo oats
2 medium very ripe bananas
60g melted butter
60g cherries
60g cranberries
40g sunflower seeds
40g pumpkin seeds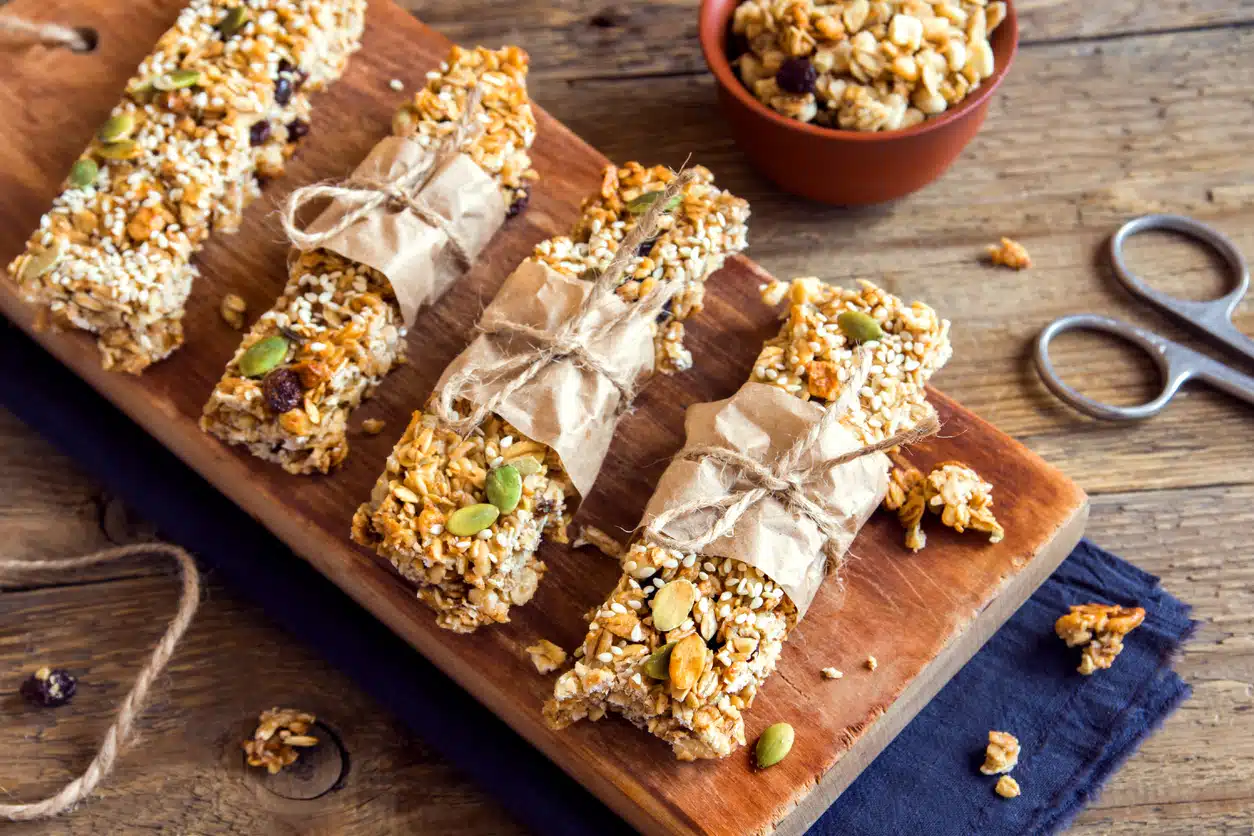 Method
Preheat the oven to 200°C (fan 180°C, gas mark 6).
In a bowl, mix together the oats, cherries, cranberries and seeds. Pour in the melted butter and mix in thoroughly to make sure the oats are well coated.
On a separate plate, mash the bananas into a pulp with a fork, add to the oat mixture and mix well.
Spread the mixture into a 30cm x 20cm tin.
Bake in the oven for 20-25 minutes.
Once cooked, transfer to a wire rack to cool, then cut into six bars.