About this recipe
Servings: 10
Preparation time: 15-20 minutes
Cooking time: 20 minutes
Utensils needed: mixing bowl, wooden spoon, muffin tray, muffin cases, sieve
Ingredients
300g self-raising flour, sifted
1 tsp baking powder
1 tsp ground cinnamon
150g light brown sugar
250ml full-fat milk
2 free-range eggs, beaten
100g butter, melted
100g toasted, skinned hazelnuts, chopped
25g dried cherries
25g dried cranberries
75g crunchy granola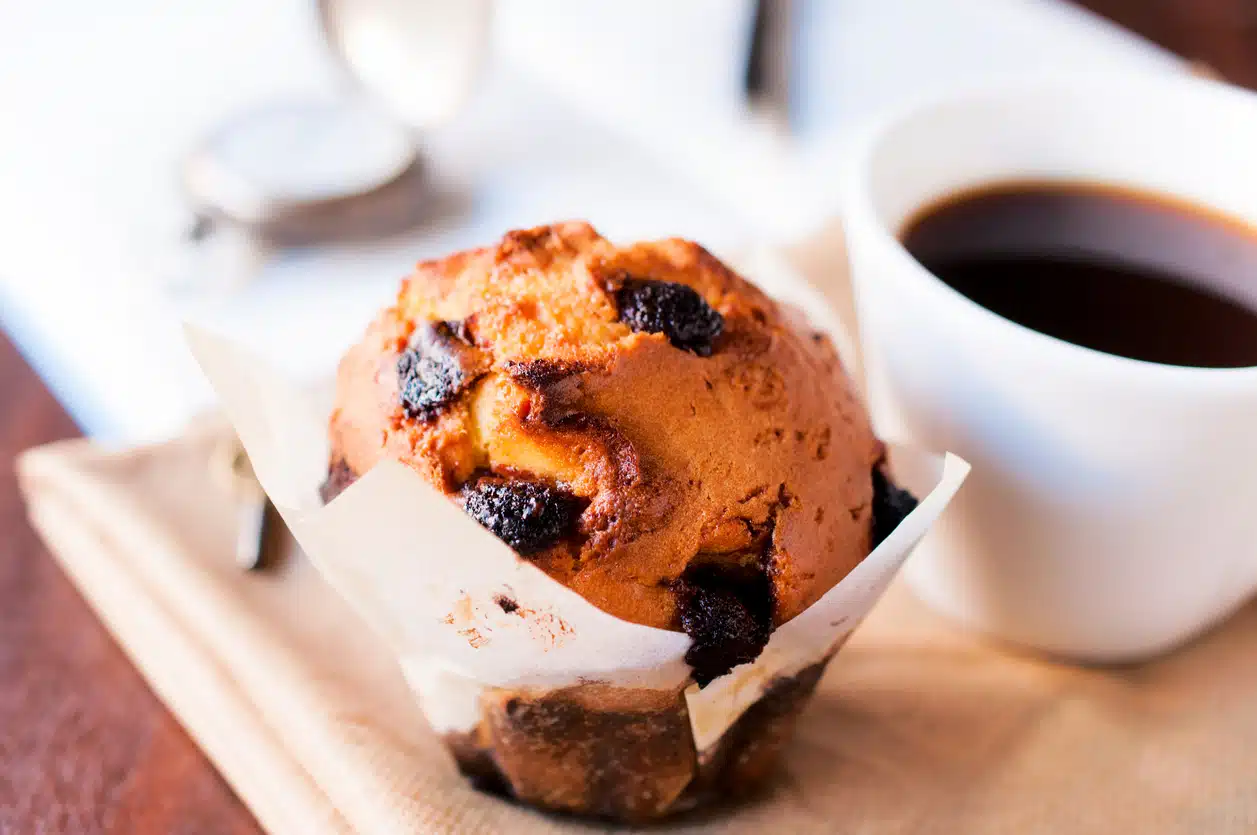 Method
Preheat the oven to 180C/350F/Gas 4 and line a muffin tray with paper muffin cases.
In a large bowl, sift together the flour, baking powder, salt and cinnamon and then stir in the sugar. In a separate bowl, whisk together the milk, eggs and melted butter, then pour into the dry ingredients and quickly mix together. Stir in the hazelnuts, dried cherries and dried cranberries.
Divide the batter between the 12 muffin cases and sprinkle the top of each with the granola.
Bake for 20-25 minutes, or until a skewer inserted into the middle of the muffins comes out clean. Leave to cool for five minutes in the tin before serving warm or at room temperature.