About this recipe
Servings: 4
Preparation time: 15 minutes
Cooking time: 20 minutes
Utensils needed: Frying pan
Ingredients
1 green pepper
1 yellow pepper
10 mushrooms
1 onion
3 carrots
225g french beans/ string beans
1 dessertspoon of vegetable oil pepper
1 low salt stock cube
150ml water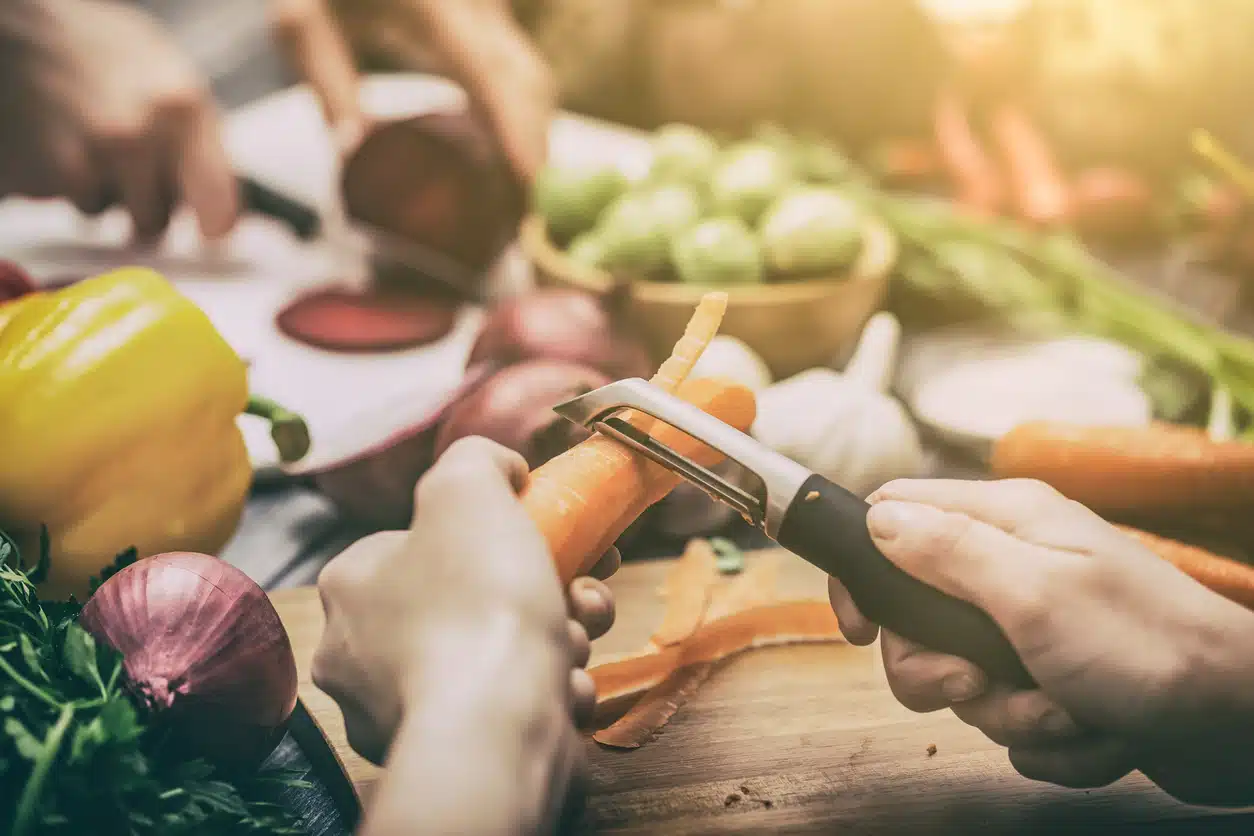 Method
Peel and slice the carrots.
Slice the peppers, onion and mushrooms thinly.
Heat the oil in a frying pan. Add the mixed vegetables and stir well.
Dissolve the stock cube in 150ml of boiling water and add to the pan. Keep stirring.
Cover the vegetables and cook gently for 10-15 minutes, until the vegetables are tender but still crisp. Add the beans and cook for a further 3-5 minutes.
Serve with boiled rice, pasta or potatoes.
Recipes are from 101 Square Meals by Safefood.eu and MABS.