What causes burnout and who is at risk?
Burnout is causes by constant stress over time and is influenced by many factors.
Written by spunout
Factsheet
Fact checked by experts and reviewed by young people.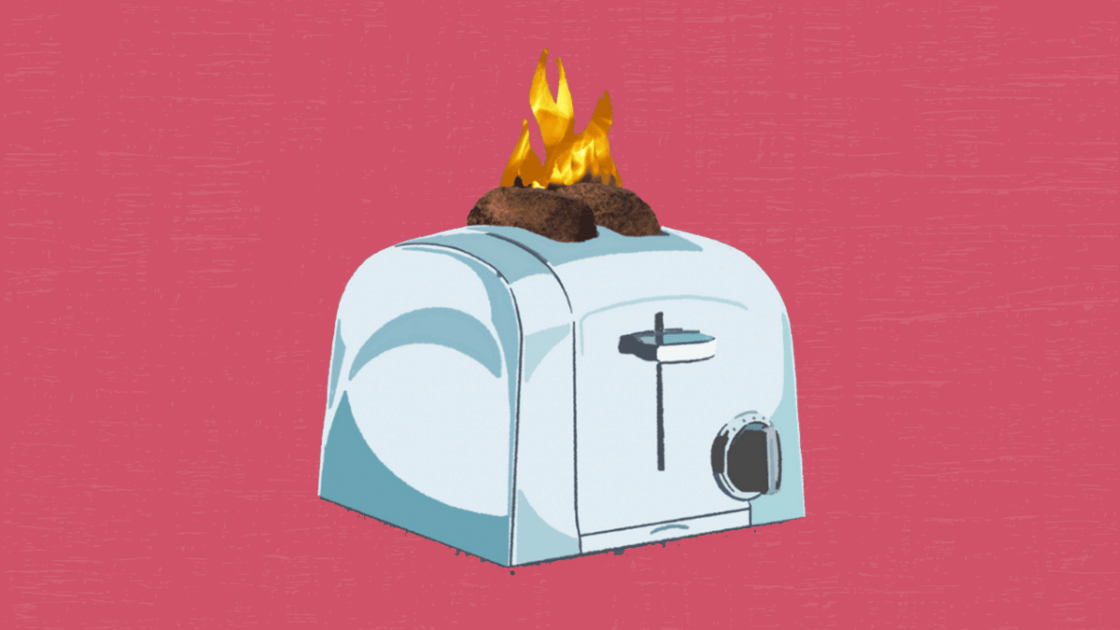 Burnout is caused by a combination of factors, some inside and some outside of your control. It is important to know that you're not to blame for your burnout.
What causes burnout?
Burnout usually happens slowly and over time. In simple terms, it is caused by constant stress that is ongoing. Stress is the reaction of our mind and body to something that is considered a threat or challenge.
When trying to understand burnout, it is important to remember that everyone experiences stress differently. Also, some of the structures and inequalities in our society make certain people and groups more likely to experience stress and burnout than others. These societal factors can also make it more difficult for these people to get help.
Burnout is about more than just stress management. It occurs as a result of this complex interaction between a person and their environment.
Individual risk factors for burnout
Certain personal traits can make you more vulnerable to experiencing stress and burnout. These include:
Perfectionist traits
'Type A' personality traits such as being highly organised, competitive and having a need for control
Introversion
Being highly sensitive
Always wanting to please others
It is important to remember that you are not to blame for your burnout. These personal traits alone won't lead you to burnout. It is when these traits are combined with other lifestyle, environmental and societal factors that you may experience burnout.
Lifestyle risk factors for burnout
There are some lifestyle factors that can increase your chances of experiencing burnout. These can be influenced by individual and environmental risk factors. Lifestyle risk factors include:
Working without time off or breaks
Lack of close, supportive relationships
Lack of sleep
Taking on too many responsibilities without support
Being constantly 'on' and available through social media and email
Environmental risk factors for burnout
These environmental risk factors are often talked about in terms of your job. However, they can also apply to other environments such as school, college or home life. Environmental risk factors for burnout include:
A high volume of work
Lack of control over what you are doing on a daily basis
Being underpaid/ not being rewarded for the work that you do
A lack of community or a breakdown in relationships
A lack of fairness, trust, respect and openness
A conflict between your values and the values of the organisation or group you are in
People in situations that are emotionally demanding such as caregiving roles and activist roles are more likely to experience burnout or compassion fatigue.
Burnout and COVID-19
If you experienced stress or burnout as a result of the pandemic, you are not alone. The COVID-19 pandemic increased the environmental risks for a lot of people. People working in caregiving roles faced a lot of emotionally demanding work and a lack of control over what they were doing. When asked to work and study from home, many people found themselves trying to do more work with fewer breaks or space. Some people combined these tasks with caregiving and homeschooling duties.
The COVID-19 restrictions also forced many of us to isolate. This led to a breakdown in the communities that can usually help to protect us from stress and burnout. These examples, combined with the stress and uncertainty that a pandemic brings, led to an increase in people experiencing burnout.
Burnout and intersectionality
People who experience discrimination and oppression in society are more at risk of burning out. These groups often face additional stress, and also may have no choice but to take on higher workloads.
For example, people from minority groups are more likely to face barriers to employment and work in low-paid positions. This means they may have to take on extra hours or multiple jobs in order to make ends meet. They also may experience discrimination such as racism directly or indirectly, which can lead to additional stress.
There are many other ways in which discrimination can increase the risk of burnout. Young people who are eager to gain work experience can be exploited by companies who offer them low or no pay and unstable conditions. Some people may take on this work in the hope it will eventually secure them a position in their chosen field. They may need to take on extra work to get by, resulting in additional stress, reduced social time and an increased risk of burnout.
People with autism can experience autistic burnout as a result of trying to mask their autistic traits and fit into a world designed for neurotypical people.
Discrimination and inequality is built into some of the societal structures that we all live within. Find out more about how society influences burnout.
Feeling overwhelmed and want to talk to someone?
Get anonymous support 24/7 with our text message support service
Connect with a trained volunteer who will listen to you, and help you to move forward feeling better
Free-text SPUNOUT to 50808 to begin
If you are a customer of the 48 or An Post network or cannot get through using the '50808' short code please text HELLO to 086 1800 280 (standard message rates may apply). Some smaller networks do not support short codes like '50808'.
Our work is supported by