A guide to protesting during COVID-19
Large gatherings are banned during COVID-19 but certain protests can take place
Written by spunout
News
Information about the latest news and opportunities.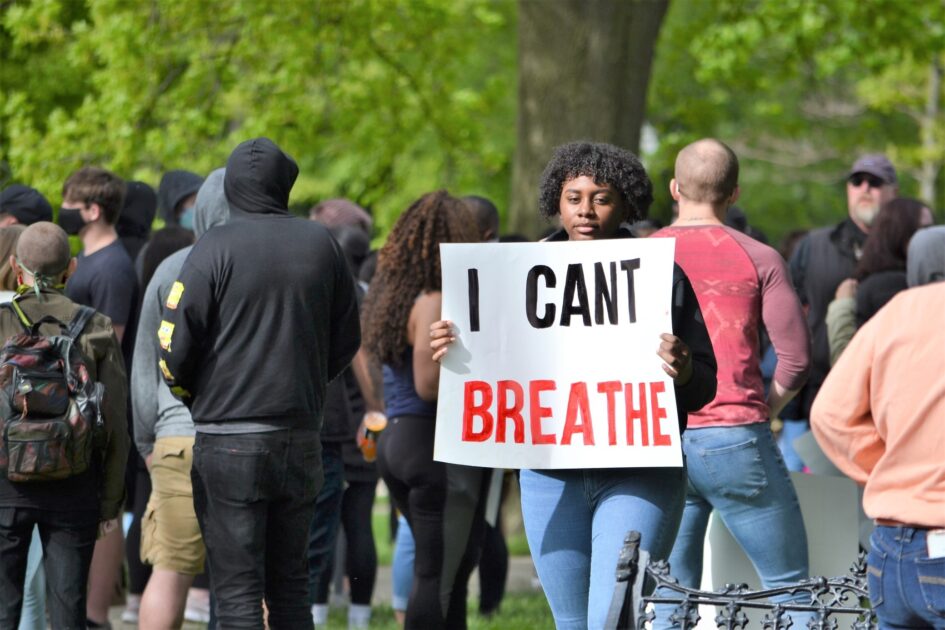 As protests take place across the globe in response to the death of George Floyd, police brutality towards Black people and deep-rooted racism, you may want to take an active role in protesting as part of the Black Lives Matter movement. Protesting is a great way to show your support to a cause and help create positive change in your community. Unfortunately, due to the current restrictions on social distancing it is not legal to organise large gatherings of people. If you choose to join a protest it is important to be aware of the implications that it may have both to your general health and your interactions with the law
Can I legally protest in Ireland during COVID-19?
Organising an event or a gathering under the current COVID-19 regulations is not allowed without a "reasonable excuse". It is up to Gardaí to decide what a reasonable excuse is. This means that if they decided it was right to do so, they could allow small protests which practice social distancing to go ahead. The smaller the protest and the more social distancing measures that are practiced, the more likely Gardaí may be to allow it to take place. If you wanted to organise a protest which followed social distancing guidelines, it would mean arranging lots of small groups of four people, who practiced social distancing within 5km of their home. After the 8th of June protests can take place within 20km of people's homes.
What are my rights with the Gardaí if I protest during COVID-19?
Emergency legislation was brought in during the pandemic that gave An Garda Síochána powers to enforce any regulations made by the Minister for Health to help stop the spread of COVID-19, including restrictions on movement, gatherings and events.
In normal times, the Gardaí do not have the power to stop anyone or ask anyone their name and address unless they have a particular reason to do so. Under the new law, if they suspect someone of breaching the rules they can tell them to follow the rules, for example telling them to return home, break up a gathering or stop an event.
They can also ask for their names and addresses. If somebody does not comply with the Garda's direction, they can be arrested and charged with breaching the regulations. The law says they can face up to six months in prison or a fine of up to €2500.
You are within your rights to take recordings in public spaces during a protest, and this includes recordings of Gardaí.
Can the Gardaí use spit hoods on protestors?
An Garda Síochána ordered 16,000 spit hoods to be used in the health crisis. Spit hoods are full hoods that cover the head and face of a person. They are generally forcibly put by police officers on a person where they believe there is a risk of the spread of disease through spitting, biting or coughing. If a protest takes place Gardaí are within the law to use spit hoods on protestors if necessary.
Staying safe while protesting during COVID-19
If you choose to attend a protest, it is important to prioritise your safety. Wearing a face mask and gloves can help to protect your health and stop the spread of COVID-19 if you are in a large group of people. Carrying hand sanitiser can also help you to clean your hands while outdoors if you do not have access to washroom facilities.
Practicing social distancing while protesting
Although this may be difficult to do, if you can during the protest, try to stay with the one group of people. The current government restrictions only allow for people to gather with four others from outside their household and when you are with them you must remain two metres apart. If you choose to go to the protest try to limit the number of people you interact with and avoid hugging or holding hands with anyone you spend time with.
Our work is supported by