Guide to blended learning
Many college courses are now being taught through a mix of online and face-to-face learning
Written by spunout
News
Information about the latest news and opportunities.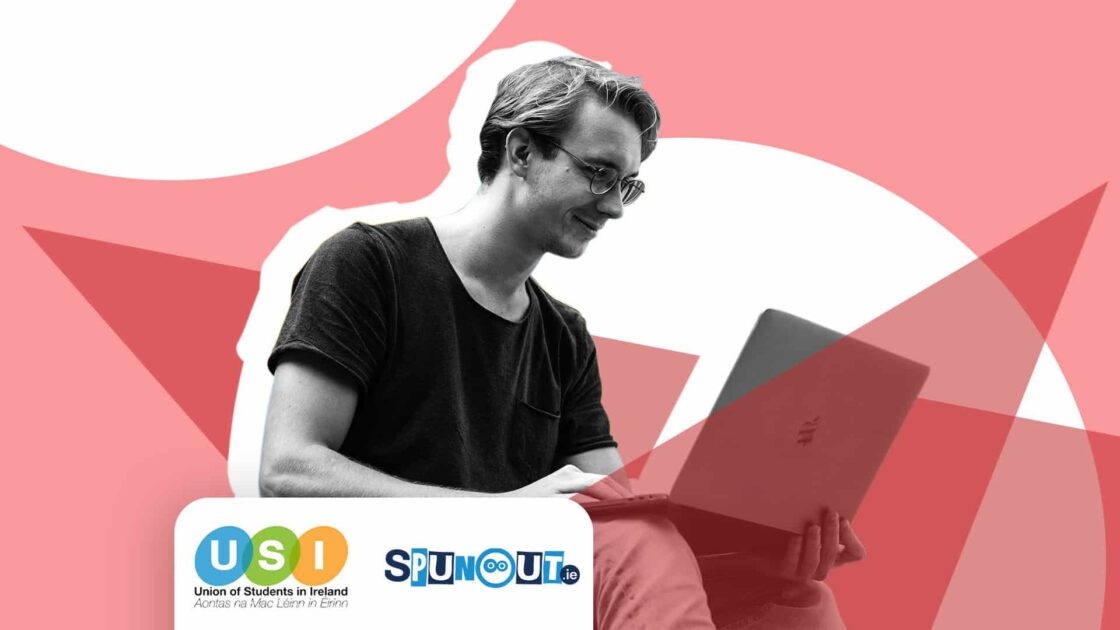 This article was developed in partnership with the Union of Students in Ireland (USI).
Many college students are now taking part in 'blended learning', combining online classes with time on campus.
What is blended learning?
Blended learning is a method of learning where there is a mix of face-to-face teaching and online content. The online content of the course can be live or it can be content which is pre-recorded for you to complete at your own pace. It can include live online lectures and tutorials (where you need to be online at specific times), pre-recorded lectures and discussion boards. 
How do I know if my course will be a blended learning course?
The time spent on face-to-face learning and online learning will depend on your chosen college course and will generally be outlined for you in your course handbook.
Tips when preparing for a blended learning course
Here are some things to help get you started when preparing for blended learning.
Get familiar with your timetable
As your timetable will likely be a mixture of learning at home and on campus, it is important that you make note of this on your timetable. Highlight when and where you need to physically be present in college so you can plan ahead for when you need to travel. This is a good starting point as it will help you get a clearer sense in your head of how to manage your time.
Set boundaries with others
While splitting your time between doing college work at home and going into college, it could be a good idea to speak to those you live with about boundaries. Let them know you will be doing college work at home during the week and would prefer to not be disturbed during these times as much as possible.
If you are living with family, it might be helpful to speak to them about their expectations for you helping out at home or minding younger siblings and that you won't be able to do this during college hours. It might take time for them to get used to you studying at home.
Setting expectations from the start can help you to avoid feeling under pressure during the college term when you may be busier with college work and assignments.
Find a study space
Part of your study time will be spent off-campus so you will need a suitable space to study at home. For many people with limited space, it can be difficult to create a study space that you are comfortable in without any distractions.
When creating a study space, think about what the essentials are, how to work around others you may live with and what works best for you.
If you are struggling to get the space you need where you live, it could be a good idea to check out your local library and see if it would be possible to use a space there to study. 
Make use of college facilities
Some college services, like library and study spaces, may be available to you. It's a good idea to get familiar with what is available and try to book time in advance that you can spend on campus in a safe environment. This might allow you to focus on study or work that you are finding particularly difficult to concentrate on at home. You may be able to time this for when you are already meant to be on campus, making the most of the days you are in college physically.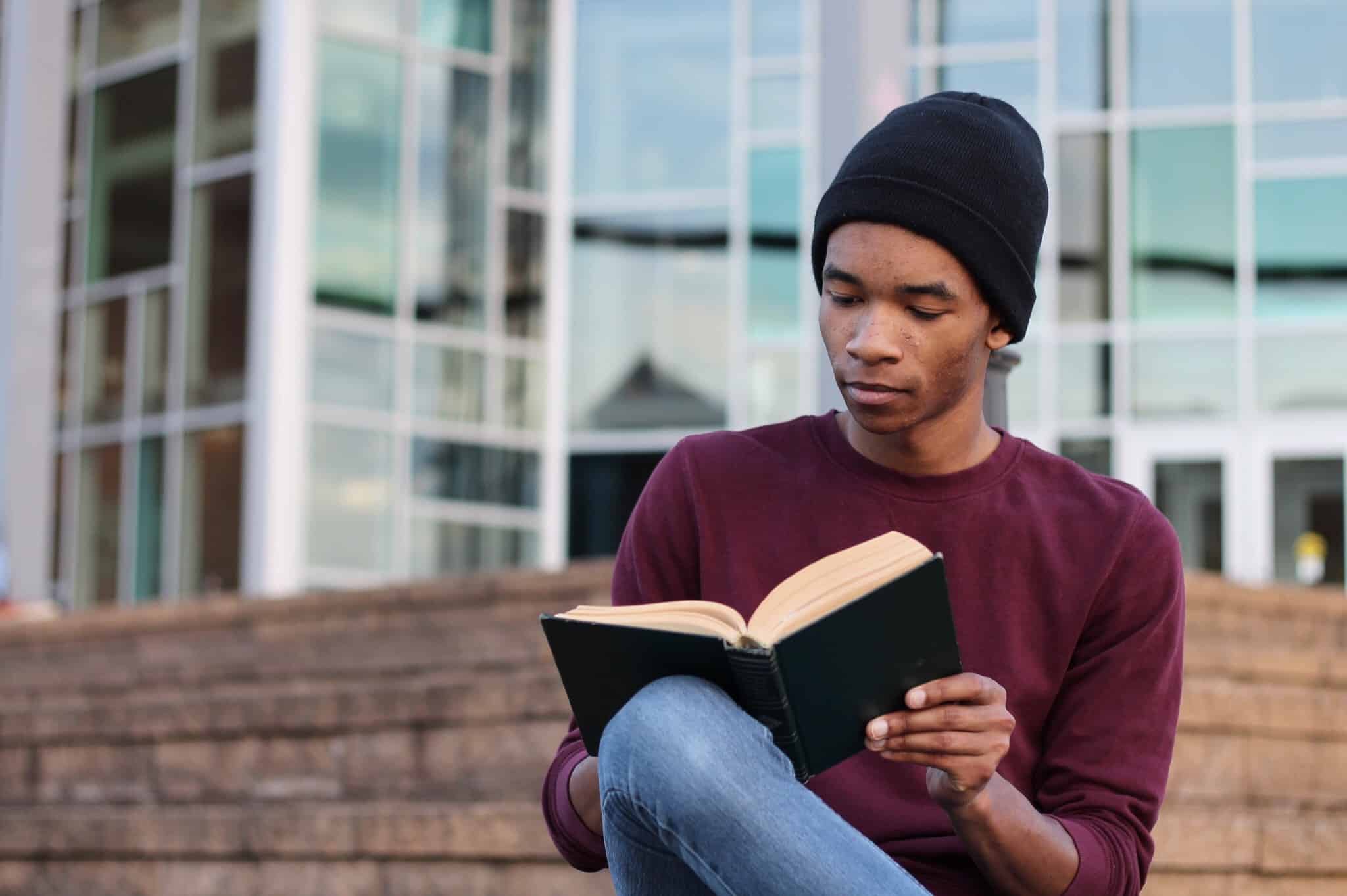 Engage with college staff and students
It is possible that you will see your college lecturers and other people on your course less often than you would if you were studying on campus full-time. Try to make an effort to stay in touch with people as much as possible by actively engaging in discussion boards, tutorials and any other online conversations that are happening through your course. This will hopefully help you feel more connected and engaged with the coursework, which will be particularly important if you are only starting college this year.
Also, remember to share things with classmates – let them know if you found something useful or a solution to a problem. This would normally happen naturally in conversation. You never know who might be struggling in silence and will benefit from your message or post in group chats or discussion forums.
Making friends and meeting new people
College can be a really exciting time to meet new people and make new friends who have similar interests to you. Although this may happen differently in blended learning, there will still be plenty of opportunities for you to expand your social circle.
Keep an eye out on the college and Students' Union social media pages and in your student email for social events, information on clubs and societies and volunteering opportunities to get involved in. It can also be helpful to find out who your class rep is and see if they are planning any upcoming events for your course.
It may take a bit more effort to put yourself out there and meet people when you are not spending as much time on campus but remember, there will be many students in a similar position to you who are keen to meet new people and share new experiences. Read more about how to make new friends through blended learning.
Staying motivated
You may find it difficult to stay motivated when spending more time doing college work at home. To help stay engaged and motivated it could be good to have weekly check-ins with your college friends online or in person. If you aren't checking in with others who are having a similar experience to you, you may end up feeling isolated and unmotivated.
It can also be a good chance to catch up and chat about what's going on for each other, how people are finding the coursework and how people are working on assignments etc. so you get a sense of how everyone else is doing. This contact will also be useful in making sure you aren't falling behind on coursework if you know you are moving at a similar pace to your classmates.  Read more about motivating yourself to do college work at home.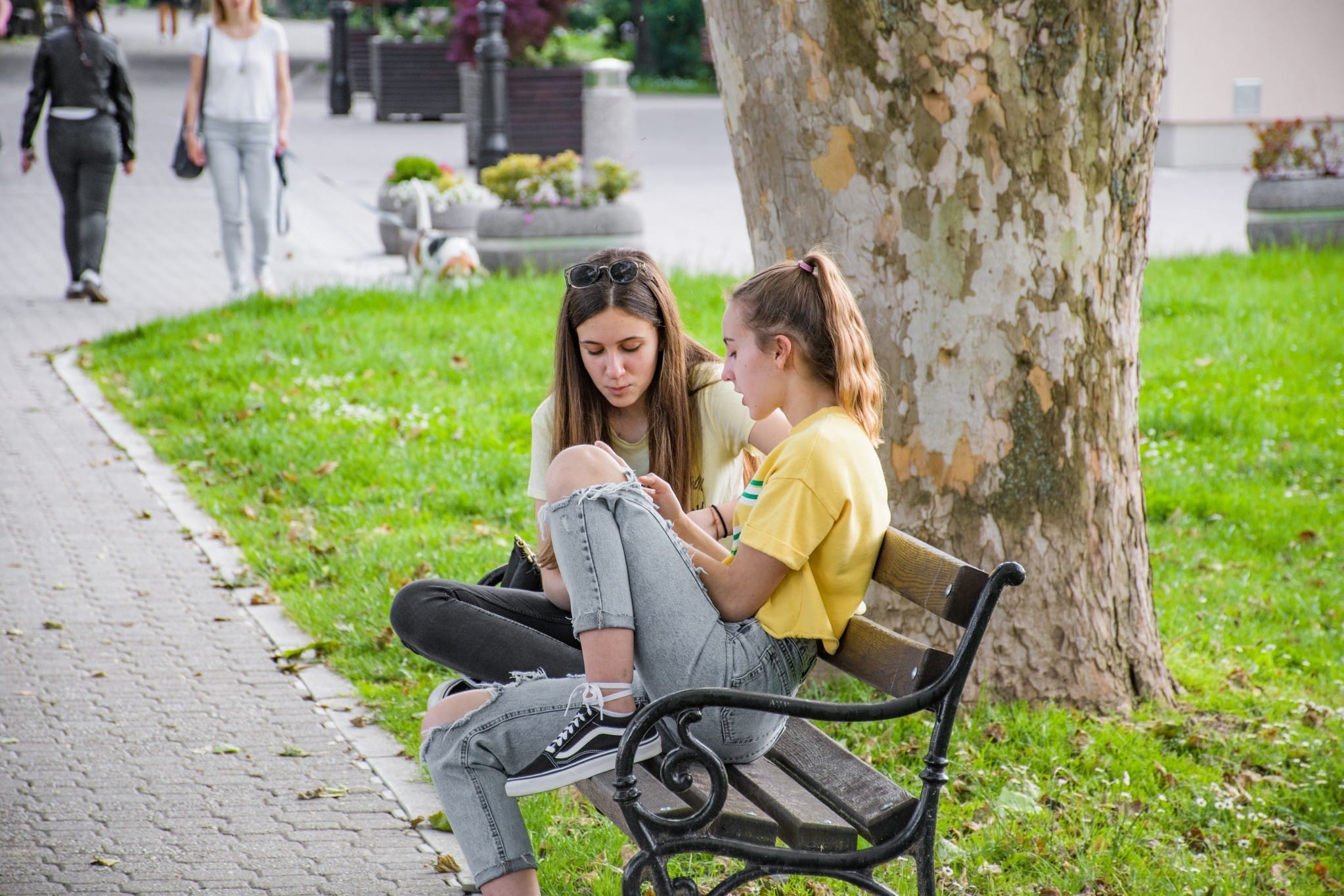 Ask for support
Remember, this way of learning is still new for pretty much everyone, including your lecturers, so don't be afraid to ask questions and to ask for help if you need it. Most college websites will have a list of supports available to students or you can get in touch with your Students' Union representatives who can help point you in the right direction. It's always good to be aware of what supports are out there, especially if you are just starting college.
Most colleges have a variety of support services such as disability services, maths learning, tutors, academic writing support and library services, so explore the options that are available to you. Make sure to also check out what mental health and financial supports are available for students if you are struggling with your new college experience.
Feeling overwhelmed and want to talk to someone?
Get anonymous support 24/7 with our text message support service
Connect with a trained volunteer who will listen to you, and help you to move forward feeling better
Free-text SPUNOUT to 50808 to begin
If you are a customer of the 48 or An Post network or cannot get through using the '50808' short code please text HELLO to 086 1800 280 (standard message rates may apply). Some smaller networks do not support short codes like '50808'.
Need more information, advice or guidance?
We offer information, advice and guidance about the issues that matter to you. Our online Youth Information Chat service is for 16 to 25 year olds and is available Monday to Friday, 4pm to 8pm (excluding Bank Holidays).
Our work is supported by