SpunOut.ie hosts fundraising lunch for World Mental Health Day 2019
Join headline sponsor 'Twitter' and other corporate partners in raising funds for youth mental health in Ireland
Written by spunout
News
Information about the latest news and opportunities.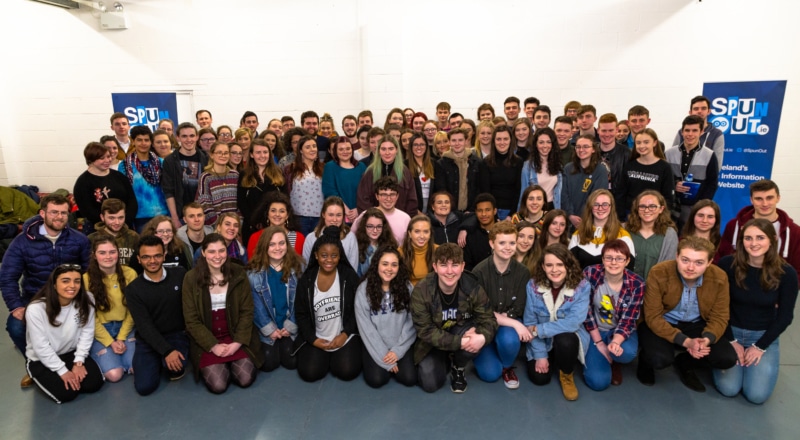 SpunOut.ie, Ireland's youth information website by young people for young people, is to host a fundraising lunch to mark World Mental Health Day 2019 on October 4th in Dublin's InterContinental Hotel. The event, which is in its second year, will raise funds to enable SpunOut.ie's work to support young people in the area of youth mental health.
Established in 2005, SpunOut.ie provides young people across Ireland with relevant, reliable, and non-judgemental information on a range of issues including education, sexual health, relationships and mental health. Almost 1.3 million young people in Ireland used SpunOut.ie resources in 2018.
To support this important work, the board of directors are hosting the second 'Annual Youth Mental Health Luncheon' in the Intercontinental Dublin on Friday, 4th October 2019.
This year's lunch is generously sponsored by Twitter.
The event is an opportunity for corporate partners to demonstrate their support for a dynamic youth organisation and it is expected the lunch will raise enough funds to enable SpunOut.ie to support almost 80,000 young people across Ireland in 2020.
Companies represented at the lunch in 2018 included Twitter, Facebook, Google, Bank of Ireland, Trendy and Bendy, Arthur Cox, Heneghan PR and ABP. The event raised over €16,000 in support of SpunOut.ie's mission.
Attendees already confirmed for 2019 include Irish Life, KPMG, Twitter, Sherry FitzGerald, ABP, Arthur Cox, Heneghan PR, Cpl, VentureWave, Trendy and Bendy, Canada Life, CX Index, Hibernia College and Bank of Ireland.
There is a small number of tables for 10 guests at a cost of €1,500 available to purchase.
The event promises to be an enjoyable early-Winter Friday lunch in the InterContinental Hotel in Dublin and a great opportunity to entertain work colleagues or customers, while at the same time providing real and important support for the work of SpunOut.ie.
To book a table, please contact [email protected]
Our work is supported by