Workshop: Making positive change in your community
Join SpunOut.ie and Young Social Innovators to learn more about taking action on social issues that matter to you
Written by spunout
News
Information about the latest news and opportunities.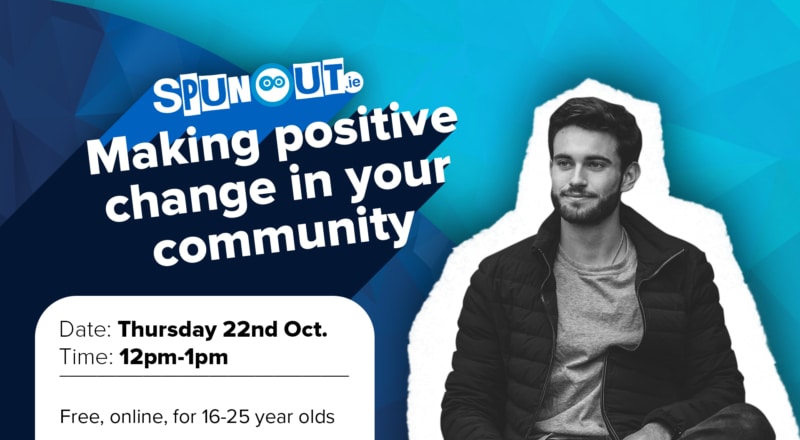 What is the workshop about?
If you're passionate about making a positive change in your community, it can sometimes be difficult to know where to start, or how to have the biggest impact.
During this session, Karen Kelly from Young Social Innovators (YSI) will talk about how you can make a positive change, sharing experiences from young people who have been involved with YSI. We'll look at the challenges, barriers and successes that others have had so you can learn for your own work.
Who is running the workshop?
This workshop is being run by Karen Kelly from Young Social Innovators (YSI). YSI want to give everybody an opportunity to use their creativity to respond to social issues and contribute to building a fairer, more caring and equal society. YSI aims to empower and support young people to realise their potential as social innovators, giving them the skills and confidence to tackle the social issues facing them, their communities and wider society
What are the details for the workshop?
When: Thursday 22nd October – 12pm to 1pm
Where: Online – we'll send you a Zoom link the day before the session
Who: This workshop is for anyone 16-25 years old living in Ireland
Cost: The workshop is free
More information: Email [email protected]
Our work is supported by