Threshold, a national housing charity, have announced a new, dedicated helpline for people who are working but have been impacted by COVID-19 (for example, facing reduced hours or losing your job) and may be unable to pay their rent.
The helpline will be staffed by trained housing advisors who can provide free and independent advice to anyone worried about paying rent or losing their home.
Threshold advice line
You can get in touch with this free helpline by calling 1800 77 88 99 or emailing [email protected]
The line will be open Monday – Friday, 9am – 5pm, for the next two months.
Advice and support that threshold can offer includes:
Answering questions about your tenancy
Help with negotiating with landlords
Information on rental laws or policies
Information on your rights
You can get more information on the helpline on the Threshold website.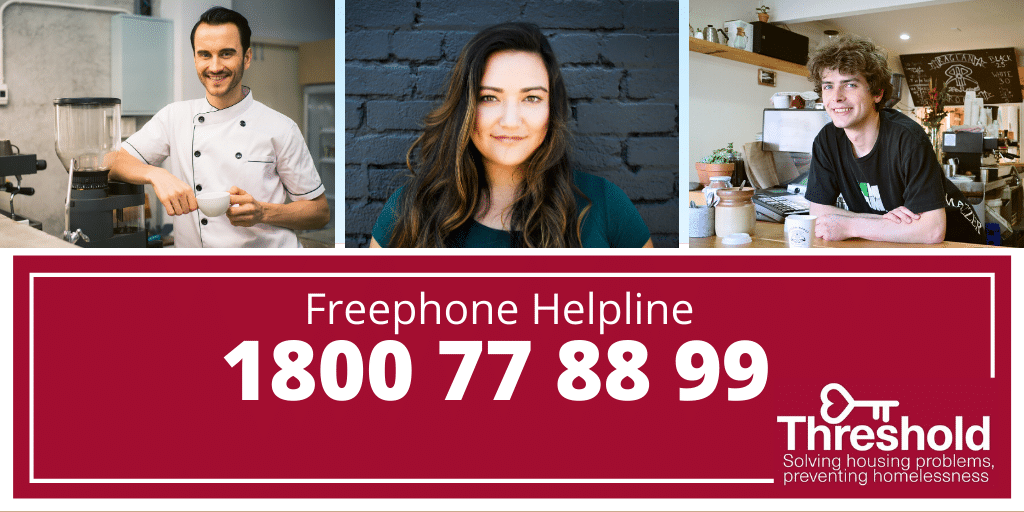 Employment advice
If you are worried about your jo, have lost your job, or have had your hours reduced, see our articles on employment and your rights during COVID-19 here:
Feeling overwhelmed or anxious around the current pandemic?
Get anonymous support 24/7 with our text message support service
Connect with a trained volunteer who will listen to you, and help you to move forward feeling better
Text SPUNOUT to 086 1800 280 to begin
This situation is completely new to everyone involved and it is normal to feel worried or anxious about what is going on. Following the Government's instructions on how to stay safe and help slow the spread of the virus, can help to make you feel more in control of your current situation.
If you feel overwhelmed by the current situation and need someone to talk to, our anonymous, 24 hour text line is always open. You're worth talking about and we're here to listen and support you.