Why is sexual pleasure important?
Discovering sexual pleasure begins with you
Written by spunout
Factsheet
Fact checked by experts and reviewed by young people.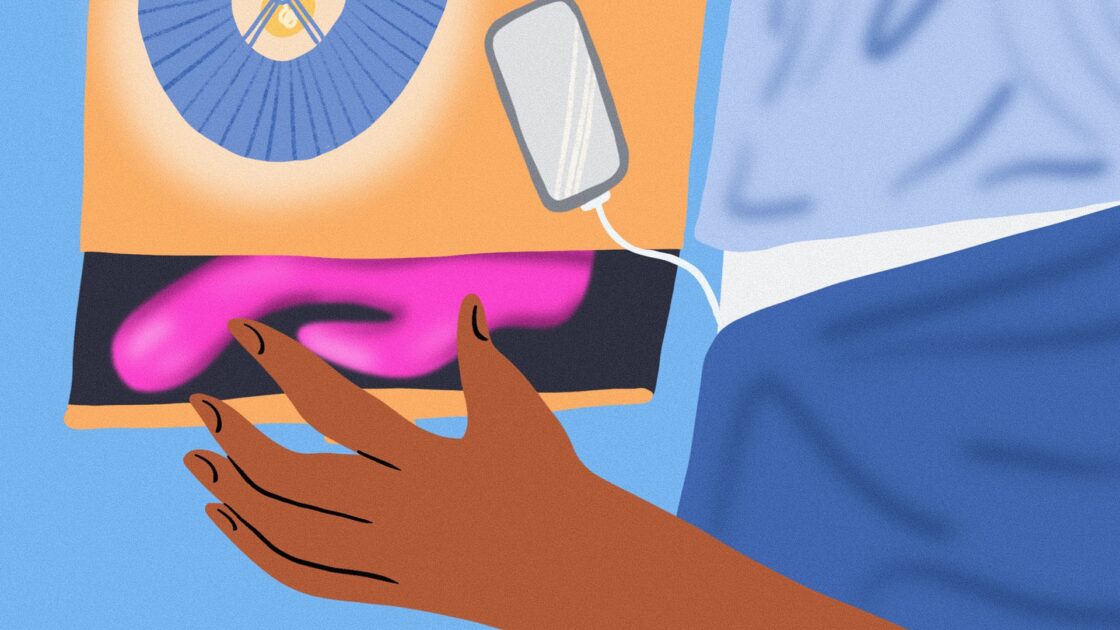 Sexual pleasure is something that is good for you both physically and mentally, and everyone deserves to have it in their lives if they want it. Sexual pleasure can be experienced in many different ways, and what you enjoy sexually is unique to you. Pleasure is what makes masturbation or sex feel good, and feeling good is an important part of your sexual health, and your health generally. 
Pleasure can come from sex acts with yourself during masturbation, or sex acts with others like oral sex, anal sex, sex using your hands, fingers and vaginal sex. It can also be gotten from mutual masturbation, sexual rubbing and kissing. Sexual pleasure can happen without any physical touching at all like through sexting, role-play, or reading/watching something that turns you on. There is no one way or definition of how you should experience pleasure and sexual pleasure can be enjoyed by people of all different sexual identities and genders. Your sexual desire and enjoyment are personal to you, and you alone get to decide what brings you pleasure.
How much or how little sexual pleasure you like to have in your life is completely up to you. Everyone's sex drive is different and if you do not feel interested in sexual pleasure there is nothing wrong with that. How you feel about sex and pleasure can change and evolve with time, as can your relationships with your body and sexuality. You get to decide what is right for you and no one should pressure you or make you feel embarrassed about enjoying the life you like. 
Is sex good for you?
Experiencing sexual pleasure is good for you both emotionally and physically, and is something you can enjoy by yourself as well as with other people. Understanding that sexual pleasure is something you deserve and that can bring benefits to your overall health and wellbeing can help you to create a healthy relationship with your own sexual desires. 
Sexual pleasure can help you create a connection with others and with yourself. Having pleasure by yourself can help you to better understand your own body, learn what you like and help you feel more confident in communicating your desires and needs with others should you choose to. 
There are lots of health benefits from sexual pleasure including:
Better general health
Better sleep
Better self-esteem
Better fitness
Less stress and tension
Other benefits from sexual pleasure include:
Connecting with your body 
Learning what you enjoy sexually
Spending quality time with yourself 
Connecting with others
Strengthening romantic relationships
Is masturbation good for you?
Masturbation can be good for your health both mentally and physically. Masturbation can be a pleasurable experience where you discover what you like sexually, connect with your own body, and develop good sexual health and attitudes. It can also be a great way to relax and can bring happiness and enjoyment to your life. People can masturbate in many different ways. Some people may choose to use sex toys, their hands, or things like their pillows or mattress. 
Not everyone chooses to masturbate or enjoys masturbating, and that is also perfectly okay. Each person's comfort and experience of their own body is a bit different. It is also normal for your attitude towards masturbation to change over time and throughout your life.
How often should you orgasm?
There is no certain amount you should be having sex, experiencing pleasure or having an orgasm. When you have an orgasm, your body gives you a natural high as you release endorphins, which are hormones that block pain and make you feel good. But having an orgasm isn't the only way to experience pleasure and sex can be enjoyable even without experiencing an orgasm. 
Spending time with your own body can help you find out what you enjoy and what feels good to you. Communicating with your partners during sex can also help to have pleasurable sexual experiences and orgasm if that is what you want. 
Is there such a thing as too much pleasure?
Having sex, masturbating and experiencing pleasure are all things that can bring enjoyment to your life. However, if you find that you are having difficulty with your need to masturbate or have sex, you may be experiencing sex addiction, porn addiction or issues with compulsive masturbation. 
There is no right or wrong amount to masturbate or have sex, but there can be healthy and unhealthy relationships with them. If masturbating or sex starts to bring problems to your life instead of enjoyment or you are worried about your sex drive, consider speaking to your GP or to a therapist or counsellor about it. 
If you think you have developed an unhealthy relationship with porn, this is also nothing to be ashamed of. It happens to a lot of people, but talking to someone about how you're feeling can really help. If you think you may have a problem with porn there are people you can speak to for support. Text SPUNOUT to 50808 if you would like to speak to someone anonymously about how porn is affecting you. 
Our work is supported by