What the new Junior Cert RSE programme means for sex education in Ireland
While the new junior cycle RSE programme is everything Aoife wishes she had learned, she is sad for those who have missed out.
Written by Aoife O'Driscoll
Voices - Opinion
Young people share their point of view.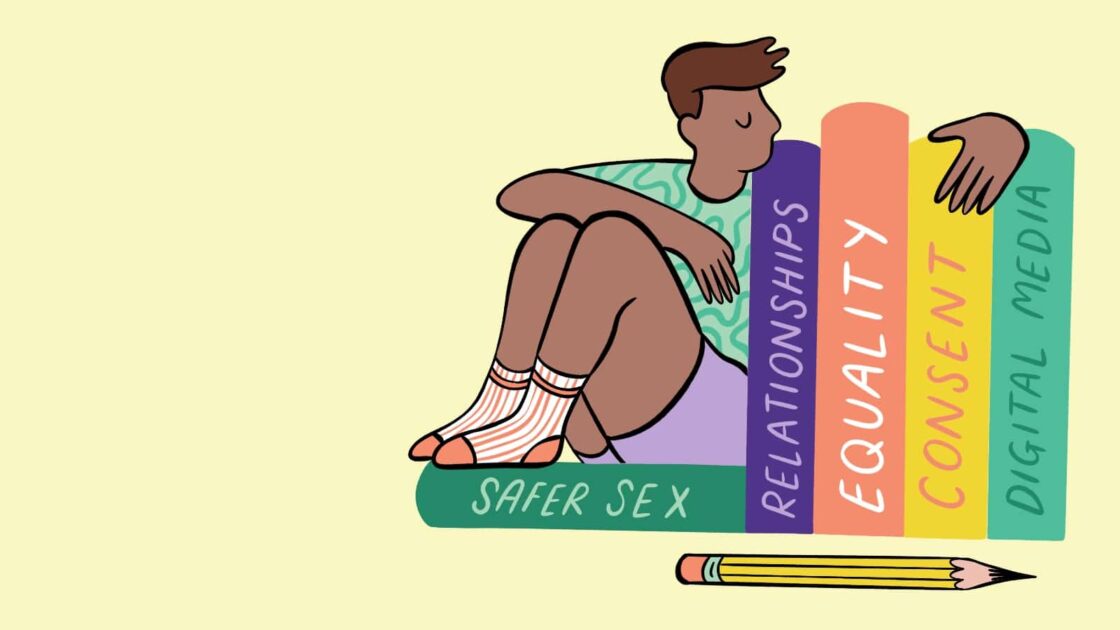 After years of young people's voices being ignored, it has finally been acknowledged that any existing RSE programme being provided is likely 'too little, too late and too biological'.
Currently, schools are required to provide RSE in the junior cycle to students through SPHE, however, with no set curriculum, schools are left to their own devices, covering topics such as friendships and avoiding topics that have been deemed 'too mature.' Students are often taught the same topics repeatedly for years, with teachers not being adequately trained to teach sexual health education, let alone answer any questions that may arise.
Under current education conditions, young people are at risk of sexual assault, sexual violence, STIs and crisis pregnancy. Through essential education on such important topics, we will be actively reducing harm to young people and helping them to learn safer and healthier skills they need to grow up in this fast-changing and complex world. It is vital to have open and honest discussions about sexual health.
Sexual health rights
Sexual health, which involves our physical, emotional, mental, and social well-being in relation to sexuality, is vital to our overall well-being. We have the right 'to the highest attainable standard of health in relation to sexuality, which includes the right to sexual health education.
Young people want the knowledge so that we can be able to make educated decisions regarding our own health and lives, knowing the positives and negatives about that decision, rather than being left in the dark. Moving from a curriculum that was majorly influenced by religion, to a curriculum that is human rights-based and focused on facts and scientific research can only be a positive thing for us young people of Ireland.
What's on the new junior cycle SPHE curriculum?
The new junior cycle SPHE curriculum, which is hoped to be in place by September 2023, will now centre around four interconnected topics including relationships and sexuality. This has come about after a major review that showed how students were deeply unsatisfied with substandard RSE (or lack thereof) being offered.
With RSE and SPHE highly interlinked, it only made sense to combine the two to ensure that every junior cycle student will be exposed to the same curriculum regardless of where you live or what school you attend in Ireland. The new curriculum is to include all aspects of sexuality as well as gender equality, gender-based violence, racism, healthy vs unhealthy vs abusive relationships, consent from a legal and holistic point of view, safer sex practises, effective, respectful communication, and digital media, including pornography. Topics that are missing that I believe should also be implemented at the junior cycle level include pleasure, masturbation, shame, and stigma.
Importance of understanding porn
It may be shocking to some adults, but it does not shock me to learn that the average age a child first accesses porn in Ireland is 10 years old. Often young people are drawn to porn out of curiosity, which is only natural. The real danger lies when children, teenagers and young adults turn to porn for education (usually due to the lack of access to information from reliable sources).
Porn is a form of adult entertainment and is fantasy only. It is not made to depict real-world relationships, so it often lacks vital elements of sexual activity such as consent, protection, and equal pleasure, and it will often depict aggression. Unless young people are taught about the differences between porn and the real world, how are we meant to know?
New RSE is everything I wish I had learned
If I'm honest, the new proposed curriculum is everything that I wish I had learned when I was in school. It brings me both joy and sadness. Joy for the young people of Ireland who will finally be given the education they need and deserve. Sadness for all of those who have gone before them, who the system has failed and have been launched into adulthood without the knowledge and skills required.
It is truly fantastic that this curriculum has been proposed for the junior certificate, as that is where the education needs to start (at a minimum), but we must remember our current junior and senior cycle students, those in higher education and those in employment who have missed out on learning opportunities. Who will take responsibility for this and help other young people in need? It's an important question which unfortunately I don't have an answer to.
Importance of training for teachers
Another concern I must raise is that teachers are not adequately trained, through no fault of their own, to deliver relationship and sexual health education, and quite frankly, many are uncomfortable with this idea. I believe that RSE should be taught by highly skilled professionals who have the knowledge and skillset to create a sex-positive, shame-free, non-judgmental space for our young people to feel safe in discussing these important topics.
The existing SPHE guidelines for 2022 do agree that visiting speakers can be used very effectively to complement learning and I am of the strong opinion that this recommendation should be carried forward into the new SPHE curriculum.
Some parts of our community have been up in arms about the proposed changes, mostly because of false information and religious propaganda. If you believe, as I do, that this new curriculum is an immensely positive proposal that young people deserve, please show your support by filling out the quick survey here if you're a student or here if you're a teacher. Your say is so important – for you, for your friends and for the thousands of students who will follow.
At the end of the day, knowledge is power, and education is key. The young people of Ireland deserve this. We deserve this. You deserve this.
This piece is part of 'Under the Sheets', the National Action Panel's Voices campaign to raise awareness of the importance of unbiased fact-based inclusive sex education for all young people. Access more information and supports for sexual health.
Illustrations by Ezra Pinkerton.
Feeling overwhelmed and want to talk to someone?
Get anonymous support 24/7 with our text message support service
Connect with a trained volunteer who will listen to you, and help you to move forward feeling better
Free-text SPUNOUT to 50808 to begin
If you are a customer of the 48 or An Post network or cannot get through using the '50808' short code please text HELLO to 086 1800 280 (standard message rates may apply). Some smaller networks do not support short codes like '50808'.
Our work is supported by