Under the Sheets
spunout launches a media campaign sharing the lived experience of sexual health for young people in Ireland.
Written by spunout
Factsheet
Fact checked by experts and reviewed by young people.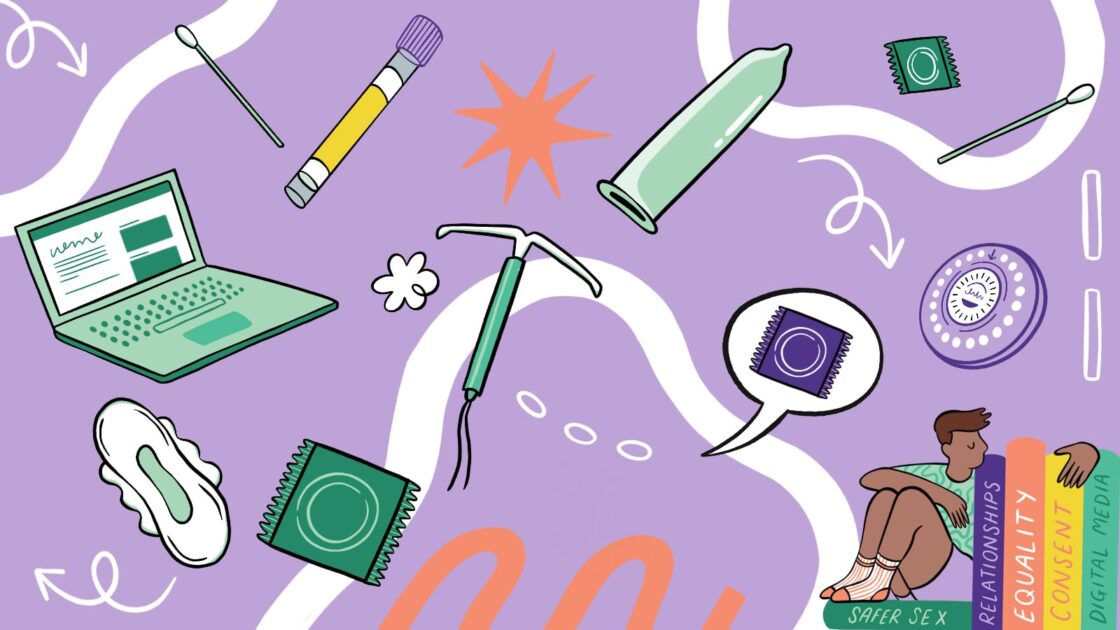 This campaign, created by spunout volunteers aged 16-25, is made up of online articles written by Ireland's youth describing their own personal experience of sex education and sexual health issues they've faced. Under the Sheets aims to draw on aspects of sexual health that may not have been covered in the classroom, but are integral to everyone's physical, social and mental wellbeing.
Under the Sheets sheds light on a wide range of sexual health experiences of young people. It features pieces written by young people:
While the new junior cycle RSE programme is everything Aoife wishes she had learned, she is sad for those who have missed out:
"At the end of the day, knowledge is power, and education is key. Young people of Ireland deserve this. We deserve this. You deserve this"
While sex education in school left Danya with more questions than answers, she is hopeful that the next generation will embrace these sometimes awkward conversations:
"These conversations are not shameful, they are liberating. The next generation of Ireland needs to embrace that."
Izzy outlines her journey switching from the pill to the implant and how we all deserve more when it comes to sexual health:
"It's really not that outrageous for me to say that I learned much more about sexual health through personal experience and research than I ever did from school."
While some may hold onto traditional ideas when it comes to who is responsible for contraception, Tia highlights how everyone needs to play their part in making sexual experiences safer:
"It can be difficult having these discussions, but it is also really important to do so"
Marie says that many of the myths on social media about the pill could be impacting people's health and how speaking with her doctor and doing her own research helped her find the right solution:
"People on social media talking about how coming off the pill did wonders for them, how all these hormones are just bad for you, etc. and all I have to say to that is: Take it with a grain of salt."
This spunout contributor makes speaking with her partner about contraception a regular conversation and while she says it can sometimes be awkward, it is an important part of their sexual health:
"I cannot say that these conversations were never awkward at the beginning but for both of us, it gave us peace of mind."
While Lisa has found that getting an STI test is easier than expected, she feels more education is needed to reduce stigma:
"In my experience, there was no judgment from the medical professionals whatsoever."
D'Andra shares her experience taking an at-home STI test, a service available to anyone over 17 in most counties in Ireland:
"I had always assumed that it would have to be done in a hospital or a clinic and that it might cost me an arm and a leg to get it done."
Illan, a member of spunout's National Action Panel, raised the issue of non-inclusive sex education:
"It is for the safety of young LGBTI+ people who are already in the midst of a vulnerable period in their lives. Showcasing healthy non-heterosexual relationships, in terms of consent and communication, will equip young people with boundaries and the confidence needed to enforce them."
Sex was not what Mike thought it would be like before he started having it. Read about how he helped to ease his nerves and embrace the fun side of sex:
"I've learned that my body and my partner's body are probably going to make noise, that funny things will happen, so I might as well just stop caring."
Also featured as part of the campaign, is a video which features a number of spunout's Action Panel members discussing their experiences of sex education.
Our work is supported by