How to spend your summer if you can't find a summer job
Find out how to make the most of your summer if you don't have a job.
Written by spunout
Factsheet
Fact checked by experts and reviewed by young people.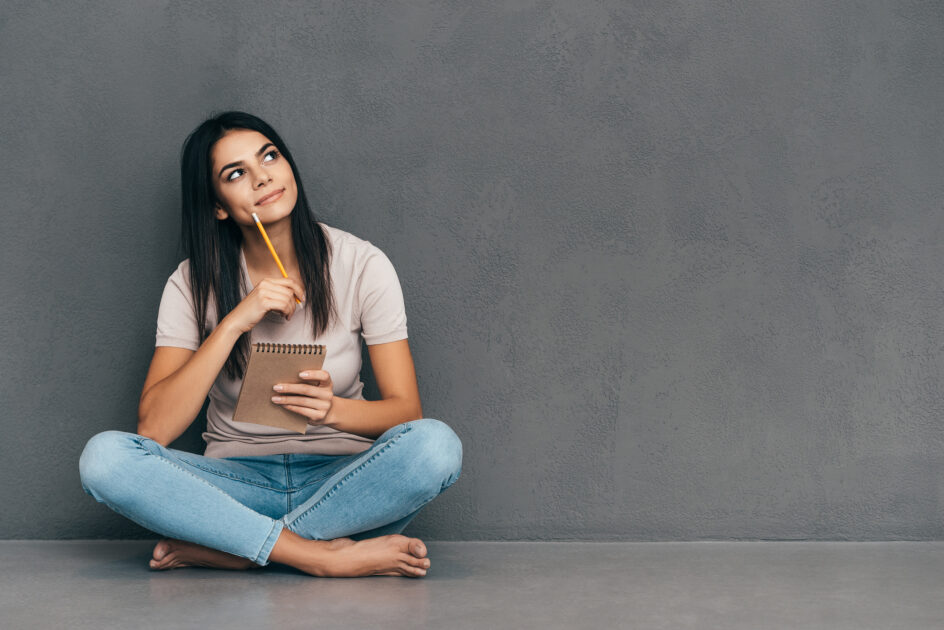 The summer break from school or college can be a difficult time. If you can't find a job and none of your friends live nearby, you might experience feelings of boredom and loneliness. It's important to know that there are things that you can do to build new skills and new friendships while you wait.
What to do if you're struggling to find a summer job
If you are having a hard time finding a summer job, know that you aren't alone.
Don't give up right away
It can take time to find a summer job, especially if it is you don't have much experience. If you are applying for jobs and not receiving responses, it is a good idea to review your CV and cover letter. Some small changes might increase your chances of a response. Find more tips on writing your CV and cover letter.
If you are struggling to find a job online, it is worth thinking about alternative ways to find a job. You can seek out new opportunities and companies in your area by looking at your community noticeboard, local newspaper and even by searching your area on Google Maps.
Most part time summer jobs are filled through recommendations, word of mouth or a notice on the shop/restaurant window. Don't be shy about calling in to companies with your CV and ask to speak with the manager.
Be sure to use your network when looking for a job. Speak to people you know to ask if the companies they are working for are hiring. Even if they are not, they might know others that are.
Look for internship opportunities
Internships can be a great way to gain experience and explore career areas that interest you. They can also help you to develop skills, build your CV and network. If you have free time this summer and want to gain some work experience, it could be a good idea to apply for internships. These opportunities can be very competitive so it is important to tailor your application to the opportunity.
If you have limited or no access to transport, it might be difficult to attend in-person internships. However, some companies are now offering remote internships which allow you to work and learn from home.
To find internship opportunities, you can ​​check out the careers office at your university or college, contact companies you are interested in, search career websites and take a look at LinkedIn.
Take some classes
Signing up for a class is a great way to learn about something that interests you, meet new like-minded people and gain new skills. Classes are available on a range of topics from photography to gardening, or yoga and dance. Take some time to look at what is available in your local community and if any classes offer student discounts or discounts for the unemployed.
If an in-person class is not accessible for you or if you prefer to learn in your own time and space, you could also consider signing up for an online course. There are many websites offering free online courses including Udemy, Coursera, edX, Skillshare, and Lynda.com. These courses can help you to gain new skills which you can mention on your CV and LinkedIn profile.
The summer is an ideal time to engage in some short online learning. You can gain useful micro-credentials that really add to your employability. Popular courses include Social Media Marketing, Excel and Data Analytics.
Volunteer for a cause that matters to you
Volunteering is a great way to help a community, meet new people and gain new experiences. You can add the skills and experiences that you gain through volunteering to your CV and this will help you to stand out to potential employers.
There are volunteering opportunities around the country and there is a role to suit everyone. You could consider getting involved in a local climate action group or sustainable fashion activism, for example. Many organisations, including spunout, also offer opportunities to volunteer from home. Find out more about volunteering options with spunout.
Before signing up as a volunteer, it is a good idea to think about what you are passionate about, what you want to get out of volunteering and how much time you can commit. If you hope volunteer experience will increase your chances of finding a job in a particular area, it is worth seeking out a volunteer opportunity that is relevant to that sector. Check volunteering websites, organisation websites or in your local community centre for volunteer opportunities that may suit you.
Find out more about how to get involved in volunteer work in Ireland and volunteer opportunities abroad.
Travel abroad or at home
If you are in a position to do so, travelling can be an enjoyable and rewarding way to spend the summer. Traveling is a great way to meet new people and to try different things.
If you want to travel in Europe, one popular way to explore is by interrailling. An Interrail pass allows you to travel by boat and train throughout Europe for a relatively low cost. The price of an Interrail pass will vary depending on your age, how often you want to travel, where you will travel to and how long your trip will be for. If you are aged 18, you might be able to apply for a free pass through the Discover EU Initiative.
You can also spend your time exploring Ireland and your local area. If you are aged 19-23, you will be able to apply for a youth travel card from summer 2022. This will allow you to avail of half price travel on public transport.
Spend time with others
If you are feeling lonely, know that this is completely normal. Looking for a job during the summer months can be a hard and isolating experience. Try to stay connected with others during this time, whether that means building new or maintaining existing relationships.
If you don't have any friends nearby, you could consider looking for opportunities to meet new people. This may sound daunting at first and it is likely that you are not the only person who feels this way. However, meeting new people can have a positive influence on your wellbeing. Networking in this way may also help you to seek out job opportunities.
There are many different ways to meet new people and you can choose the one that you are comfortable with. Read more about how to meet new people and make new friends.
Prioritise self-care
Looking for jobs is time-consuming and it can be disheartening if you are not receiving any responses. It is really important to take care of yourself and find balance during this time. Having a routine is one way of doing this. Allocate some time each week for job-seeking activities. When that time is up, stop and do something else. Treat the job-seeking process like a job and use the time outside of that to unwind and do things that you enjoy.
Need more information?
We are here to answer your questions and talk through your options. Our online chat service is for 16 to 25 year olds and is available Monday to Friday, 4pm to 8pm. Chat to us now about your situation.
Our work is supported by