Alternative ways to find a job
If you have not found a job opportunity online, try some of these alternative ways to find a job
Written by spunout
Factsheet
Fact checked by experts and reviewed by young people.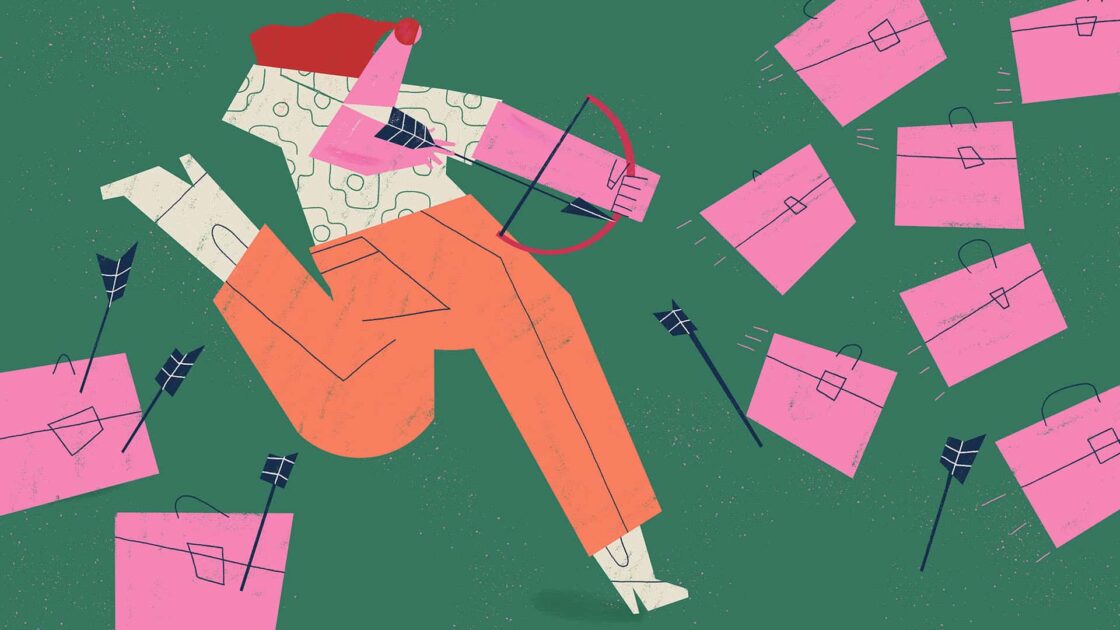 Looking for a job can be challenging and time-consuming. No matter how much experience you have, it's possible that you will be turned down for some opportunities or fail to get a response when you apply.
Most people find job opportunities online these days. However, if you have been applying for jobs online and have not received any responses, it might be worth thinking outside the box. Here are some alternative ways to find a job.
Creative ways to find a job
There is more than one way to find a job.
Find job opportunities through word of mouth
If you are looking for a job, it is a good idea to let people in your network know about it. Tell your friends, family members, teachers or lecturers and other people in your social circle. They might have heard of a job opening that could interest you, or perhaps they will have a useful contact that could help you to get started. Making connections with people in the field you want to work in can be very helpful.
Hand in your CV in person
If you are interested in working for a specific store or company, it could be beneficial to hand in your CV in person to the hiring manager. This is particularly true in the service industry. When you drop into a business, it's best to politely ask to speak to the manager and hand your CV to them. If they are unavailable, you can ask if there is a more convenient time to come back or hand it to the person you are speaking to.
It is a good idea to follow up with a phone call a few days later to ask the business if they have had time to consider your CV. This is especially important if the manager wasn't there when you dropped in.
Seek support from recruitment agencies
A recruitment agency helps to match hiring employers with potential job candidates. Companies tell them about job vacancies they need to be filled and the agency will seek out suitable candidates to put forward for an interview.
If you are looking for a job, it can be beneficial to contact a recruitment agency for support. By giving them your CV and telling them what sort of work you are interested in, they can try to match you to suitable roles. Recruitment agencies are paid by the companies looking for employees so you will not have to pay anything for this service.
Contact your college career centre
If you are attending a college or a university, they likely have a career centre where students can be pointed towards job openings and resources. They can also offer advice on how to increase your chances of getting a job. Their services can include CV clinics, interview practice sessions, employment workshops, career guidance and annual career fairs where you can connect with employers and learn about current job opportunities. All of these services are free.
Explore the opportunities at job fairs
Job fairs are frequently offered to third-level students. They are an excellent way to connect with members of Human Resources (HR) teams, who often attend as representatives of a company. Establishing a contact in the HR department of your prospective employer allows you to follow up on your application and ensure that your CV doesn't get lost in the pile.
Avail of free employment services
If you are struggling to find a job, it is a good idea to contact or call into your local Intreo Centre. Intreo is a service provided by the Department of Social Protection. It provides a range of free services to support job seekers on the different stages of their employment journey. Find out more about how Intreo can help you to find a job.
If you are interested in gaining new skills, you could also consider contacting SOLAS. The state agency works with education and Training Boards (ETBs), Regional Skills Fora and local enterprises across Ireland to develop Further Education and Training (FET) programmes. 
These courses are usually free and, if you are eligible for a qualifying social welfare payment such as Jobseeker's Allowance or Jobseeker's Benefit, you may be paid a training allowance for the duration of your course.
Research employment schemes
If you are long-term unemployed (unemployed for a year or more), then you will generally be eligible for a variety of back-to-work schemes. These include the Community Employment Scheme and Tús. These schemes allow you to work or to gain work experience while still getting your social welfare payment. The Back to Work Enterprise Allowance allows you to set up your own business while remaining on social welfare. Your local Intreo Centre or social welfare office will be able to tell you more about these schemes.
If you want more information on job-seeking, visit the employment section. You can also read our article finding a job online.
Need more information?
We are here to answer your questions and talk through your options. Our online chat service is for 16 to 25 year olds and is available Monday to Friday, 4pm to 8pm. Chat to us now about your situation.
Our work is supported by