Mental health support for ethnic minorities in Ireland
Finding a mental health service where you can feel comfortable is important
Written by spunout
Factsheet
Fact checked by experts and reviewed by young people.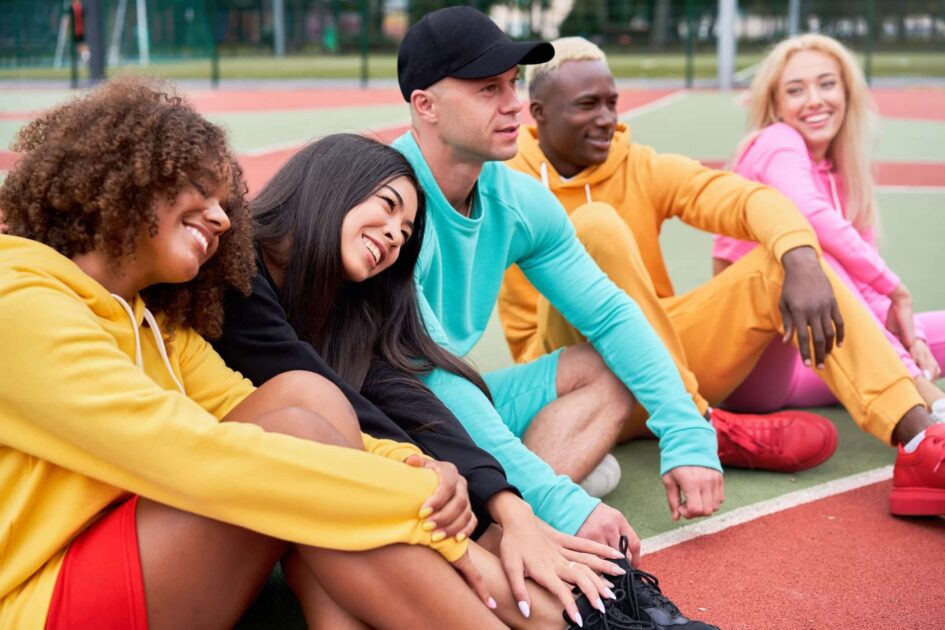 It can be hard to know where to start when it comes to looking for mental health support. For people from ethnic minority backgrounds in Ireland, it might feel more challenging finding someone who understands your experience. Whether you are looking for someone from a similar background to you, a therapist who speaks your native language, or you are just looking for a counsellor who will understand what you're going through, there are services out there to help you.
An ethnic minority is a group of people who relate to each other and identify themselves based on their shared ethnicity, cultural background, race, nationality or country of origin. This can include members of the Travelling community, people of different skin colours and tones, and people who have migrated to Ireland from other countries.
You have a right to access mental health support from any service in Ireland, but if you are interested in services with more experience working with ethnic minorities in Ireland, take a look at the list at the end of this article.
Finding mental health support for ethnic minorities
If you're not sure where to start with finding mental health support, you can take a look at some of the services listed below to see if you can find something that suits you. Your GP is a good place to start for a referral to a local counselling service.
If you're looking for support for your mental health, here are some things to keep in mind:
Finding the right therapist or counsellor
When looking for someone to see about your mental health, bear in mind that each counsellor is different and will have a different approach, so try not to get disheartened if your first experience is not as you expected – it can take time to find someone who is the right fit. Keep looking around until you find someone who you feel comfortable with.
You might decide you would like to see someone who is from the same cultural or ethnic background as you, which is understandable.
If this is the case, try getting in touch with counselling centres in your area and asking if there is anyone working with them who fits with what you're looking for.
Otherwise, you can ask if there are any counsellors with experience or training in working with people from ethnic minority backgrounds. If you can't find someone with that experience, it's important to still give it a go and remember you can change counsellors if it's not working for you.
Learn more about counselling here.
Counselling in another language
Some people might be more comfortable going for counselling in their native language. There are counselling services who can offer counselling in different languages. If there is a counselling centre in your area, get in touch and ask if there are any therapists who speak your language. You can also take a look at some of the services listed below to see if you can find something that suits you.
If you are engaging with any mental health services through the HSE, you can also ask for an interpreter.
Affording mental health support in Ireland
The cost of counselling depends on the service provider you choose. There are some free services, some low-cost services, and some more expensive services. Find information on some free or low-cost services offering mental health support to ethnic minorities below.
If you have a medical card, you can access free counselling through the HSE. You will need to ask your GP for a referral. There can be a long waiting list to be seen by a counsellor through the HSE.
Mental health services for ethnic minorities in Ireland
Remember that you have a right to access any mental health service in Ireland, and receive the same care as anyone else. However, if you are interested in services that have experience working with ethnic minorities, take a look at the list below.
To find out about other mental health services in your area, visit the SpunOut.ie Find Help section.
Black Therapists Ireland
Black Therapists Ireland have a directory of black therapists across the country. You do not need to be of black heritage to see any of the therapists in their directory, but their aim is to offer everyone the option of working with a black therapist. Many of the therapists in the directory offer both online and face-to-face consultations.
Find out more about Black Therapists Ireland.
Insight Matters
Insight Matters are an affordable counselling service that seeks to accommodate diversity in their work. They have experience working with migrant mental health and the issues that migrants and ethnic minorities face in Ireland today. Their counsellors receive training on issues like prejudice, racism, discrimination and LGBTI+ issues.
Find out more about Insight Matters.
MyMind
MyMind provides both face-to-face and online counselling. Their website allows you to filter therapists based on language. They are located in Dublin, Cork and Limerick, with other MyMind partners based throughout the country.Their fees are based on a sliding scale, which means the amount you pay will depend on your own situation.
Find out more about MyMind.
Spirasi (Spiritan Asylum Services Initiative)
Spirasi are a specialised service working with survivors of torture in Ireland. They offer therapy and psychological support to survivors of torture, and they also offer befriending programmes, english language classes, and Medico-Legal Reports.
Find out more about Spirasi.
Traveller Counselling Service
If you are a young Traveller and would like to speak to a counsellor who specifically works with the Travelling Community, the Traveller Counselling Service can support you. The service works from a culturally inclusive framework which respects Traveller culture, identity, values and norms. They provide Traveller culture centred counselling and psychotherapy. They are a Dublin based service but offer counselling both in person and online.
National Traveller Mental Health Service
The National Traveller Mental Health Service offer mental health support and suicide prevention to Travellers in Ireland. Individual support is available in Dublin, Offaly, and West Cork. They also work with families and communities to deliver culturally appropriate programmes.
Find out more about the National Traveller Mental Health Service.
More information about mental health support for ethnic minorities in Ireland
If you are looking for more information on accessing mental health support as someone from an ethnic minority background in Ireland, Cairde can provide more information. They have developed a Mental Health Guide for Ethnic Minorities in Ireland and are available to provide information on accessing mental health or other supports in Ireland.
Feeling overwhelmed and want to talk to someone?
Get anonymous support 24/7 with our text message support service
Connect with a trained volunteer who will listen to you, and help you to move forward feeling better
Free-text SPUNOUT to 50808 to begin
If you are a customer of the 48 or An Post network or cannot get through using the '50808' short code please text HELLO to 086 1800 280 (standard message rates may apply). Some smaller networks do not support short codes like '50808'.
Our work is supported by