How to access mental health support in rural Ireland
Find organisations and services that can help if you live in a rural area
Written by spunout
Factsheet
Fact checked by experts and reviewed by young people.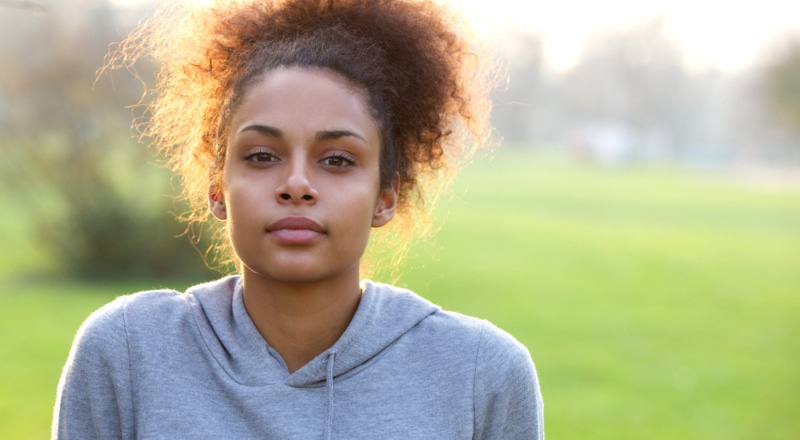 Asking for help with your mental health is a big step for many people, and everyone deserves to be listened to and to access the support that they need. If you live in a rural area, you might be concerned about what services are there to help you if you are experiencing a mental health difficulty, particularly for young people.
Finding mental health support, especially in a rural area, may mean needing help from others to get to appointments or, in some cases, to pay for appointments. If you are under 18, you will also need your parent or guardian's permission to access mental health care. Find out how to open up to someone about your mental health so that they can offer you the support you need.
How to find out about local services
The best way to find out about the services in your area is to speak to your GP (doctor). Your GP is there to listen to any health concerns you have, and that includes your mental health. They should be able to tell you what local services are available and can refer you to one of these services if they feel it's necessary.
If you're not sure what to expect when you see your GP about a mental health difficulty, remember that this is not the first time someone has come to talk to them about a mental health problem. There's no need to be nervous, but they will understand if this is a difficult subject for you.
If you hold a medical card or a GP card, then your visit to the doctor will be free of charge. Without a medical card or GP card, your visit may cost around €50-60, but some surgeries offer reduced rates for students – ask if they can offer a reduced rate if you are worried about the cost. If you are a student, you can also visit the student health centre on your college campus, where seeing a doctor is usually free or low-cost.
What can my GP do?
If your GP feels that you would benefit from mental health support, they might refer you to a primary care psychologist or to another service in your area like Jigsaw.
If your doctor is concerned about your mental health and feels you have significant problems that need further assessment and treatment, they may refer you to the Child and Adolescent Mental Health Services (CAMHS). You will not get a referral to CAMHS for milder difficulties and CAMHS is not necessarily the first place you would be referred to.
Getting a referral to Child and Adolescent Mental Health Services (CAMHS)
CAMHS is a free service for children and young people with an ongoing mental health difficulty. There are CAMHS services at different locations across the country and your GP will refer you to the one which is right for you.
Learn more about attending CAMHS here.
What if there's a waitlist?
Being put on a waitlist to receive mental health support can be a frustrating and upsetting experience. Not knowing when you will receive the care you need can be disheartening. While you wait to see a professional, it's important you take care of yourself. Make sure to reach out to those around you and talk about how you're feeling, and if you're really struggling go back to your GP and ask if there's anything they can do to help you in the meantime.
You can also reach out to some of the organisations or support services listed below while you wait for your appointment.
Mental health organisations across Ireland
There are a number of mental health organisations who have centres in different locations around Ireland. Take a look at their websites to find out if they have a location near you.
Pieta House
Pieta House offer help to people experiencing suicidal thoughts or engaging in self-harm. Their support is available through face-to-face counselling and through a 24/7 freephone helpline 1800 247 247 or text 'HELP' to 51444 (standard text rates apply).
They have 13 locations across Ireland, including several locations in Dublin, and centres in Cork, Galway, Kerry, Westmeath, Limerick, Donegal, Mayo, Sligo, Tipperary, Waterford, and Wexford. Find your nearest Pieta House here.
Jigsaw
Jigsaw is a free youth mental health service, offering face-to-face support for young people aged 12-25. In addition to four Dublin locations, their service is available in Cork, Donegal, Galway, Kerry, Limerick, Meath, Offaly, and Roscommon. Find contact information for your local Jigsaw here. Jigsaw have an online 'Live Chat' option. They also run online support groups on different topics such as stress and anxiety, you can find out more about these online groups here.
HelpLink.ie
Helplink Support Services are an organisation providing both face-to-face and online counselling services in Ireland. Their in person support services are available in Galway, Mayo and Roscommon, and their low-cost online counselling can be accessed nationwide. The cost of an online appointment for young people under 18 is determined by your parent or guardian's income.
Turn2Me Online Counselling
Turn2Me.ie is an online counselling platform, providing free counselling to people in Ireland. They offer counselling to young people age 12-17 and adults over the age of 18. Their services include: individual counselling over video, email, a voice call, or by typing over chat, couples counselling, support groups, and peer support.
Learn more about Turn2Me.ie online counselling.
Text and phone services
If you are on a waitlist, in between appointments, or the services above are not accessible to you, there are a number of phone, text, and instant message services you can contact.
For free, 24/7 support, you can get in touch with these services:
SpunOut.ie
SpunOut.ie's text message support service is available 24 hours a day, 7 days a week. We provide in-the-moment anonymous support and problem solving when you need it most. We aim to connect every texter to a trained volunteer in less than five minutes to provide crisis help. They will listen to you and help you think more clearly, enabling you to know that you can take the next step to feeling better.
Get anonymous support 24/7 with our text message support service
Connect with a trained volunteer who will listen to you, and help you to move forward feeling better
Free-text SPUNOUT to 50808 to begin
Childline
Childline offer a free phone service and a text and instant messaging service. You can contact them any time of the day or night by:
Teenline
Teenline is a non-directive, non-judgemental and confidential helpline for teenagers age 13-19. They offer a freephone listening service. You can contact them by:
Calling 1800 83 36 34 (8-11pm Monday to Friday)
Samaritans
Samaritans offer free, 24/7 support via phone, text message, and email. You can contact them by:
Pieta House
If you are experiencing suicidal thoughts or engaging in self-harm, Pieta House offer free 24/7 support by phone and text message. You can contact them by:
Calling 1800 247 247
Texting 'HELP' to 51444
Aware
Aware offer free phone and email support to people suffering from depression or bipolar disorder. You can contact them by:
Shine
Shine support people with mental ill health and their families. They offer an email support service which can be contacted by:
Traveller Counselling Service
If you are a young Traveller and would like to speak to a counsellor who specifically works with the Travelling Community, the Traveller Counselling Service can support you. The service works from a culturally inclusive framework which respects Traveller culture, identity, values and norms. They provide Traveller culture centred counselling and psychotherapy. Although they are a Dublin based service, they now offer counselling both in person and online.
In a crisis or emergency
If you are in a mental health crisis, experiencing suicidal thoughts, or have badly injured yourself, call 999 or 112, or go to your nearest emergency room.
Feeling overwhelmed or want to talk to someone right now?
Get anonymous support 24/7 with our text message support service
Connect with a trained volunteer who will listen to you, and help you to move forward feeling better
Text SPUNOUT to 50808 to begin
Our work is supported by