Could Turn2Me online counselling help you?
Turn2Me.org are funded by the HSE to provide free online counselling
Written by spunout
Factsheet
Fact checked by experts and reviewed by young people.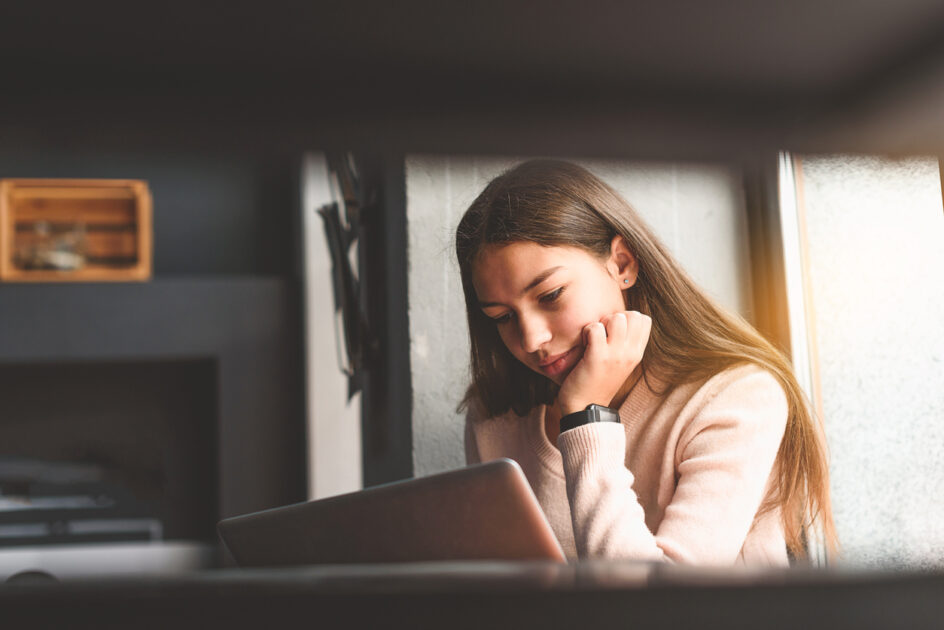 Online counselling is becoming more popular, and many find that it is useful for receiving support for a wide range of difficulties.
Turn2Me.ie is an online counselling platform, providing free counselling to people in Ireland. They are funded by the HSE, and all of their counsellors are qualified professionals and fully accredited. Anyone can access their counselling services, and they are there to speak to you about any problem you may have.
If you would like to try counselling, and you think online counselling would suit you, Turn2Me have a number of services they can offer.
What services do Turn2Me offer?
Turn2Me.ie offer a number of different options, including one-to-one counselling and opportunities to speak to others going through similar issues. All of their services are free.
Online counselling
Counselling provides a space for you to talk about what's going on in your life in a non-judgemental setting. The counsellor will help you to understand your feelings and to develop the tools you need to cope. Turn2Me counsellors are fully qualified and accredited. You can have counselling over video, email, a voice call, or by typing over chat.
Online counselling is available for:
Couples counselling
If there are issues you would like to work through in your relationship, Turn2Me have couples counsellors who can help you to manage and overcome those issues. From communication issues, trust issues, cheating, family problems, parenting, or anything else that could be causing stress, the couples counsellor is there to support you. Couples counselling is provided over video.
Support Groups Online
Turn2Me support groups are moderated by a mental health professional, and provide a safe space to connect with others going through similar experiences to you. The support groups allow you to talk about what's going on, and share solutions and coping strategies.
Support Groups can be attended once a week, and you can choose to discuss the issue that is most relevant to you.
Support groups are available to:
You do not need a parent or guardian's consent to take part in the support groups online if you are under 18.
Peer Support Online
The moderated peer support community gives you an informal space to discuss mental health and wellbeing topics, to share your experiences, and to connect with others. These communities are different to the support groups, in that they are not scheduled sessions facilitated by a mental health professional, but rather a community space overseen by moderators. Peer support groups are available to:
You do not need a parent or guardian's consent to take part in peer support online if you are under 18.
How to sign up to Turn2Me.org
If you are interested in counselling with Turn2Me.ie, you can sign up for a free account on the Turn2Me website and follow the directions to schedule a session.
How much does it cost?
The online counselling service is free to residents of the Republic of Ireland.
If you are outside the Republic of Ireland, they will ask for a small donation towards their services to cover some of the costs. The service is currently not available to those in the USA or Canada.
Confidentiality
All counselling sessions with Turn2Me.ie are completely confidential, which means your counsellor won't tell anyone what you have discussed. The exception is is you or someone else is in immediate danger of being harmed. If this is the case, your counsellor will connect you with emergency support.
Feeling overwhelmed and want to talk to someone?
If you are a customer of the 48 or An Post network or cannot get through using the '50808' short code please text HELLO to 086 1800 280 (standard message rates may apply). Some smaller networks do not support short codes like '50808'.
Our work is supported by