How to support someone's mental health recovery
If someone in your life is starting a mental health recovery journey, you can support them while also caring for your own wellbeing.
Written by spunout
Factsheet
Fact checked by experts and reviewed by young people.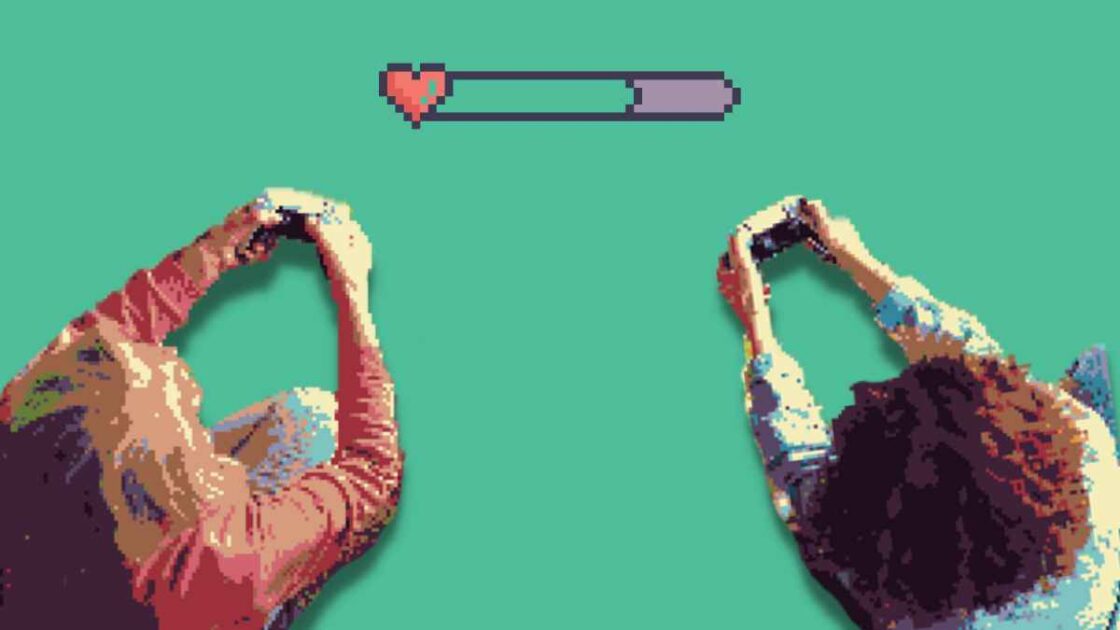 If someone in your life is experiencing mental health issues, it can be worrying and distressing. It can also be really confusing and leave you feeling helpless if you don't have a good understanding of what they're going through. Maybe they opened up to you about what they've been going through and you're unsure of what to do next, or maybe they haven't talked to you yet, but you're concerned they might be suffering in silence. Whatever the situation, there are things you can do to help them through this challenging time and support their recovery journey while also looking after yourself.
What is mental health recovery?
Mental health issues can have a significant impact on how someone feels, make day-to-day activities more challenging, and hold them back from achieving their goals. Mental health recovery is a process of learning, healing and growing that allows someone facing mental health issues to live the life they want to live without being restricted by their mental health issues. People often describe this process as a journey. Every mental health recovery journey is unique and personal to the individual. Recovery comes with ups and downs, and the person's attitudes, values and beliefs may change along the way. If someone in your life is embarking on a recovery journey or has been working on their recovery for a while, they are engaging in an important and challenging process. Rather than things going 'back to normal', this process can come with many changes, and you can support them by being open and creating space for these changes to happen.
How can I support a loved one's mental health recovery journey?
For many people who have experienced mental health issues, the support from friends, family and their community made all the difference to their recovery. If someone in your life is embarking on their own recovery journey, your care and support can help them reach their recovery goals.
It's also important to understand that you do not have to carry the full responsibility of supporting someone else's mental health. Helping someone through their recovery journey can often mean making some adjustments in your own life too and you need to be mindful of what you have the personal capacity for so you don't take on too much.
Below are some things you can do to support someone's mental health recovery journey.
Having a conversation about mental health recovery
Becoming a supporter of someone's mental health recovery often starts with a conversation where the person lets you know what they have been experiencing and how their mental health has been impacted. Conversations like this can be difficult, especially if it's their first time talking to you about their mental health. It can be upsetting to hear that someone you care about has been going through a difficult time and you might be unsure of how to respond.
During conversations like this, be mindful that for the person, opening up to you can be a big step. Emotions may be running high and it might be difficult for them to get through everything they want to say. Be patient, let them lead the conversation and go at their own pace. You don't have to have all the answers, just reassure them that they're doing well, validate their feelings and experience, and listen. Asking questions to learn more can be helpful, but be respectful of what they decide to share or not share. Sometimes it can be tempting to tell them what you think they should do next, but try and avoid doing this and instead, ask what steps they would like to take next and ask how they would like you to help.
If you have someone in your life who hasn't talked to you about their mental health but you are concerned that they are experiencing some mental health issues and think they might need some support, trust your instinct and encourage them to talk to you. Be open and tell them your concerns in a calm and sensitive way. If you're unsure how to have a conversation like this, our article on how to talk to someone about their mental health can help.
Keep lines of communication open
You can support someone on their mental health recovery journey by keeping the lines of communication open between you both. Life can be busy, but it's important to have opportunities to talk without distraction. Keeping good communication doesn't have to be complicated. Taking a few minutes on a regular basis to check in and ask how your loved one is getting on can help them feel heard and supported.
Build your understanding of mental health
There is a lot of learning and discovery involved in a mental health recovery journey. The person who is recovering will learn about things like mental illness and positive mental health, what things impact mental health, how stigma impacts mental illness, and what mental health recovery looks like. All of this learning can help empower the individual, help them to understand themselves more, and support their recovery journey.
As a supporter of someone's recovery, you are on a journey of your own, and learning can be a big part of that journey. Keeping an open mind and taking time to build a deeper knowledge of mental health and recovery can help you better understand the person you're supporting and their needs.
Here are some articles that you may find useful in building your mental health and recovery knowledge.
Don't just focus on mental health recovery
When you're supporting someone's recovery, it's important to not let mental health become the only thing you ever talk about. Remembering to check in and allowing your loved one to talk about how they're doing if they want to is important, but sometimes spending time doing something fun or relaxing can be just as therapeutic. One of the things that people who are recovering from a mental health issue often experience is the people around them treating them differently. Spending time with them and including them in regular social activities helps to show you are thinking of them as a whole person and not just focusing on their mental health issues.
Keep in mind that when someone's going through a difficult time, it can be harder for them to keep their connections with the people around them, so you may need to take some extra steps to make sure they're still included and they can participate in social activities in a way that is manageable for them. For example, if a friend is having difficulty with social anxiety, they might not feel up to going to the cinema, even if you both enjoyed it in the past. Suggesting a movie night at home could be a great way to connect with them by doing something you both enjoy. 
If you're trying to find ways to spend time with your friend and they are saying no, try not to view this as a rejection or to take it personally. They may still want to spend time with you but just don't have the capacity for it at this time. If they don't say yes to an invitation, don't let that hold you back from asking again on another day.
Suggest accessing external mental health treatment
Mental health issues can often be complicated, and while friends and family can often play a big part in someone's recovery, many people will also need some professional support to get where they want to go on their recovery journey. If someone in your life has opened up to you about their mental health issues, and you feel like they might benefit from working with a mental health professional, you can support them by gently bringing up the subject when the time feels right.
For someone living with mental health issues, the thought of getting professional support can be scary, so taking the first step takes courage. There is a wide range of mental health supports available in Ireland, but they might not know how to access them or which type of support is best suited to their needs. Everyone is unique, so people will have different routes through the healthcare system as not one size fits all.
Having someone in their life who can help them figure out what their first step could be can make the process much easier. You may want to offer to help them research services available, help them make the first appointment, go with them to the appointment for support, or meet them after to talk about how it went. Our article on how to get mental health treatment in Ireland contains a lot of helpful information on this topic.
What if they don't want my help?
If someone in your life is recovering from mental health issues, it's important to remember that they are in charge of their own recovery and they can choose what supports to access or not access. You may feel frustrated, upset or powerless if someone you care about doesn't want your support or doesn't want to access supports that you believe will help them, but you have to remember that they are their own person and there are limits to how much support you can give them. If you are in a situation like this, it can help to let them know that you accept their decision and the door is still open if they change their mind. Sometimes when someone refuses support, it's because they aren't ready for it at that point in their journey, but they might be in the future. 
How can I look after myself when supporting someone's mental health recovery?
Supporting someone on a recovery journey can be challenging and take a toll on your own mental wellbeing. Keeping your own mental health and wellbeing as a priority and taking time to care for it will help you to have the energy and headspace to continue to support the people around you. Here are some things that can help you care for yourself while caring for someone else.
Set boundaries and be realistic about what you can offer
When someone is asking for help, it's tempting to say yes no matter what. It's important to think about what you have the capacity for and to clearly communicate what you can and can't do for them. If you find that you don't have the capacity to be a support person for someone, that's ok too and it's important to be clear about that by letting them know that they did the right thing reaching out to you and they deserve support, but you may not be able to give them the type of support they need right now.
Take breaks
Pay attention to how you're feeling when you're supporting someone else and if you feel yourself becoming overwhelmed or burned out, take a break so you can recharge. Supporting someone with mental health issues can also take a toll on your own mental health, so if you find your mental health getting worse, you might need to take a step back.
Talk with someone you trust
Supporting someone else can take an emotional toll, and talking about how you're feeling can help you process and manage these emotions. When you're talking to someone about being a mental health supporter, it's important to be mindful of what information you're sharing about the person you're supporting. 
If you are worried about your own mental health and wellbeing, consider seeking some extra support like therapy. Our article on mental health treatment in Ireland can help you find a type of support that fits your need.
Feeling overwhelmed and want to talk to someone?
Get anonymous support 24/7 with our text message support service
Connect with a trained volunteer who will listen to you, and help you to move forward feeling better
Free-text SPUNOUT to 50808 to begin
If you are a customer of the 48 or An Post network or cannot get through using the '50808' short code please text HELLO to 086 1800 280 (standard message rates may apply). Some smaller networks do not support short codes like '50808'.
Our work is supported by