The Independent Alliance and Independents 4 Change: what's the difference?
Learn more about the Independent politicians in Ireland and why they form alliances
Written by spunout
News
Information about the latest news and opportunities.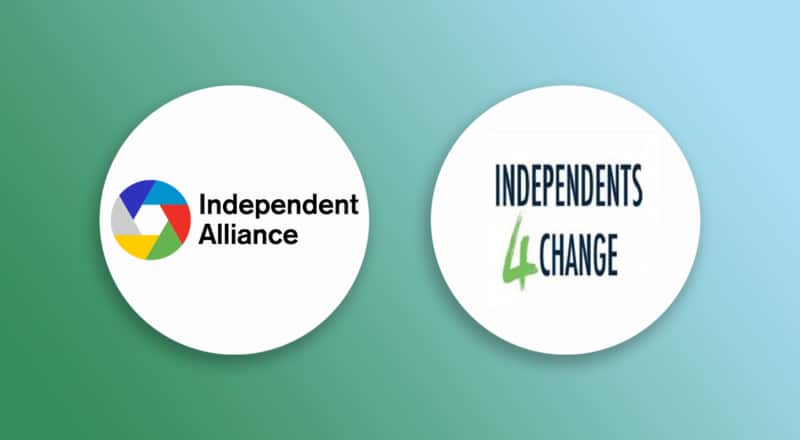 Most politicians in Ireland are members of political parties, meaning they run in elections on as part of a group with a shared set of policies and values. Parties like Fine Gael and Fianna Fáil usually have the most say in who becomes the Taoiseach, which politicians become government ministers, and what laws and policies are implemented.
However, not all politicians belong to political parties. Some are non-party or Independent politicians, who run for election on their own and aren't subject to the rules and requirements placed on party members. For instance, members of political parties may be required by their leaders to vote in a certain way – independent politicians usually have to make up their own mind.
Who are the Independent political groups in Ireland?
In recent years, some independents have chosen to work more closely together, acting similarly to political parties without fully becoming one. Two of these groups are the Independent Alliance (IA) and Independents 4 Change (I4C).
Who are the Independent Alliance?
The Independent Alliance was set up in 2015 by a group of non-party politicians who had been elected to Dáil Éireann as independents. Their goal in forming the Alliance was to be able to keep their individuality while also working together to promote a set of agreed policy principles such as:
reforming the legal system
supporting the rights of disabled people
delivering more services for each of their local areas
What makes the Independent Alliance not a political party?
The Independent Alliance is not an ideological group, meaning it has members who consider themselves conservative, liberal, socialist and more. In order to join the group, politicians needed to sign up to a set of agreed principles but otherwise were free to support their own policies.
Who are Independents 4 Change?
Independents 4 Change are a left-wing political group founded in 2014. Unlike the Independent Alliance, their members have a shared socialist ideology and are generally in favour of:
more spending on public services
increasing equality within society
reducing the power of big business
Its members have also been outspoken opponents of what they see as threats to Ireland's military neutrality, including closer cooperation with European armies and the use of Shannon Airport by the US military.
Who are the members of the Independent Alliance and Independents 4 Change?
Independent Alliance
In the 2016 General Election, in 2016, six members of the Independent Alliance were elected to the Dáil. They were then faced with a highly unusual situation in Irish politics, as no party or group of parties had the necessary numbers to form a stable government. In the end, Independent Alliance politicians agreed to combine their numbers with Fine Gael and other non-party TDs to form a new government.
In the most recent General Election in 2020, no members of the Independent Alliance were elected to the Dáil, leaving the future of the group unclear.
Independents 4 Change
Four members of Independents 4 Change were elected to the Dáil in 2016, with two going on to be elected as Members of the European Parliament in 2019. The current leading I4C politicians are:
Clare Daly, an Member of the European Parliament (MEP) for Dublin
Mick Wallace, a Member of the European Parliament (MEP) for Ireland South
Joan Collins, a TD for Dublin South Central
There are also a number of local councillors throughout the country who are members of Independents 4 Change.
What other Irish politicians can I support?
Independents 4 Change and the Independent Alliance don't run candidates all over the country, so even if you like their ideas you may not necessarily be able to support them with your vote. Most areas will have non-party independent politicians asking for your vote, so be sure to look into what they believe in and find out if they deserve your support.
There is also a wide selection of political parties to choose from in Ireland, including Fine Gael, Fianna Fáil, Sinn Féin, Labour, the Greens, Solidarity, People Before Profit and the Social Democrats. Each has their own policies and visions for Ireland's future. It's up to each individual voter to decide which (if any) of these political parties or groupings deserves their support.
Read more about
Need more information, advice or guidance?
We offer information, advice and guidance about the issues that matter to you. Our online Youth Information Chat service is for 16 to 25 year olds and is available Monday to Friday, 4pm to 8pm (excluding Bank Holidays).
Our work is supported by