Why I'm worried about going back to college
Nicole talks about the uncertainty and worry many young people feel around college and the COVID restrictions
Written by Nicole Frazer
Voices - Opinion
Young people share their point of view.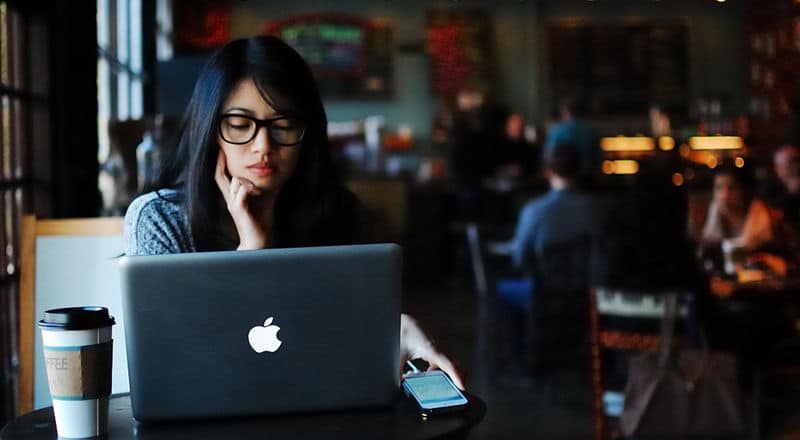 It is safe to say that this college year will be a year like no other. I, like thousands of other students in Ireland, am feeling extremely anxious and uncertain about what lies ahead. As I'm going into my second year of primary school teaching, this year promised many exciting opportunities, from placement to society events, not to mention the abundance of memories that would be cherished with friends for a lifetime. Instead my thoughts are now flooded with fears of returning to this new sense of "normality" and the challenges that this will bring.
Uncertain about the year ahead
One of the main reasons for my feelings of uncertainty about returning to college during COVID-19 is the fact that I have absolutely no idea of what to expect. The social aspect of college has always played such a huge role in our college lives, and the thoughts of this being erased is something that I find quite hard to fathom. Even small things such as not being able to sit beside your friends in lectures, no more chilling around campus and less 'in-person' learning is frightening. These small but equally important things have all helped me in settling in to college and have allowed me to make the most out of the college experience, so I worry what it will be like without these things.
Impact on our learning
It also worries me that my college experience this year won't be as enjoyable because of the numerous restrictions and changes that have been implemented to combat COVID-19. While I understand the importance of these changes such as the use of face masks on a daily basis, reduced lecture sizes and more remote learning, I fear that this will affect the standard of teaching and learning along with the mental health of many students.
Lack of structure
Some of my biggest concerns for the college year that lies ahead are the lack of a structured routine, working from home and placement restrictions. I have always been an organised person and I love having a structured routine that allows me to plan my week effectively. During my first year of college, I established a good routine which meant that I knew exactly what I was doing every day. However, now that many colleges will be using remote learning more frequently, it makes it extremely difficult to maintain a routine. Online learning brings its own set of challenges, which on top of a global pandemic, only heighten my concerns for the year ahead. It will be difficult to adjust to online learning where all I have to do in the morning is wake up and switch on my laptop. I'm worried about the pressure this may put on my overall health and wellbeing.
Placement
My college course relies heavily on placement in primary schools to help us learn and progress as student teachers. There is a huge amount of uncertainty over how schools will operate and what our placements will be like. I think it will be extremely difficult to maintain social distancing at primary school level. Unfortunately, my placement in first year was cut short due to COVID-19 and I am worried about what placements may look like for my peers and I this coming year. School placement can be a daunting and stressful time for many young people and I think that completing this during COVID-19 to the same standard will not be possible. I definitely have fears over missing out on school placement and the impact that this will have on me in future years as I continue my teaching journey.
Supporting students
There is no doubt that I am anxious and concerned about the year ahead and the challenges that this will bring to my academic, personal and social development. I am hoping that I will receive more guidance in the coming weeks to help me prepare for the next academic year. I think that this year, more than ever before, student support will need to be at the forefront of college life. I hope that colleges will provide assistance, guidance and support so that the college year runs as smoothly as possible.
My advice to other students
For anyone who is beginning college this year or getting ready to return to college, my advice would be to take some time over the next few weeks to get organised and make sure you are all set to go. I think it is really important that we all stay connected and check in with each other as we return to college. We are all facing this challenge together and we can support and offer help to each other. I'd recommend getting in contact with your student union if you have any questions about the upcoming year and I'm sure they will be happy to help in whatever way possible.
Our work is supported by