Health Hack Plan: Week 4
Yay! You're heading in to the final week of the Health Hack Challenge.
Written by spunout
Factsheet
Fact checked by experts and reviewed by young people.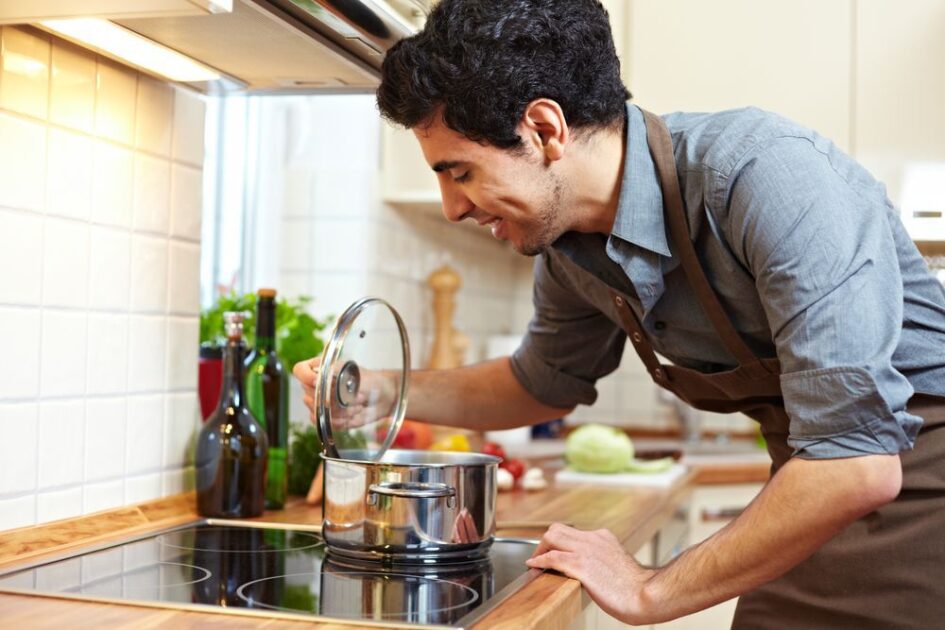 Well done on getting to Week 4 of SpunOut.ie's month long Health Hack challenge. Don't forget to visit our Health Hack page for all you need to keep going with your healthier lifestyle. You've started to create change in your life so it's fitter and healthier, so what's next? There's a few questions to ask yourself, that hopefully will help you to keep it all going:
How am I going to keep this going?
What can I do to challenge myself?
Is there anything I can book in the future to work towards? Like a race or event.
How am I feeling now that I'm eating better and working out?
Food
Breakfast
Paoched eggs
Put ½ pint of water into a saucepan, add pepper and vinegar and bring to the boil. Break the eggs into the boiling salted water and simmer gently until the eggs are set; this usually takes about 2–3 minutes. Serve with some wholemeal toast and/or beans.
Muesli/Granola
You can buy muesli easily in any shop but if you want some homemade cereal with less sugar, try mixing wheats, oats and dried fruits with blueberries, cranberries, raisins and some sesame/sunflower seeds. Top it off with semi-skimmed milk or low-fat yogurt. It's so easy to make, here's a super healthy recipe for you.

Lunch
Toasted cheese
Who doesn't love this good old faithful? Go for wholegrain bread for the healthy option and low-fat cheese if possible. Add some side salad to the equation to tick some greens off your daily requirement or some low-fat coleslaw.
Cajun turkey wrap
Cook a turkey breast with a spicy Cajun mix in a large pan for 4 mins with a drop of oil. Slice the turkey in strips after a 2 min rest and add a mix of sweetcorn with chilli and lime zest. Warm the tortillas as per pack instructions and add some sour cream. Roll it all up nicely with some salad on the side.
Carrot and chilli soup
Heat a large saucepan over medium heat and dry fry a pinch of chilli flakes for 2 minutes. Add some olive oil, chopped carrots, red lentils, hot stock and milk. Stir it well and simmer for 15 minutes until the lentils are cooked. Not a fan of chunky soup, you can simply blend the big bits for a smoother taste.
Dinner
Chicken tikka
Heat some oil and fry onion until soft, add a diced chicken breast and cook until no longer pink. Add 2 tablespoons of curry paste and cook for another couple of minutes. Throw in some chopped tomatoes and cook for 5-8 minutes and then stir in some Greek yoghurt until the curry bubbles. Stir through the yoghurt and cook until curry starts to bubble. Serve with some brown rice for the healthy option.
Fish cakes
Place some flaked fish (cod/whiting), mashed potatoes, butter, chopped parsley, and pepper and 1 beaten egg in a bowl and mix gently with a fork. Place in the fridge for 30 minutes. Roll into a long 'snake' on a floured surface and cut into flat round cakes. Dip the cakes into a second beaten egg and coat in breadcrumbs. Fry or grill the fish cakes until golden brown on each side.
Cheese, onion and potato pie
Pre‑heat the oven to 200°C and boil some potatoes, then strain and mash them. Add onion, grated cheese, and pepper to the potatoes and put in a casserole dish. Bake in a pre‑heated oven for 20 minutes.
Exercise
Hiking
Hiking is a great form of exercise for people who like to spend time in the great outdoors and getting in touch with nature. Just make sure you're wearing the right type of footwear. You can get more info from www.walkingroutes.ie.
Martial arts

Not only is a cool thing to know how to do, and you're learning self-defense at the same time, but it's also exercise. Whether you like the sound of Kung Fu, Tae Kwon Do, Karate or Capoeira, you're bound to find something to suit you.
Motivation
Invite a friend over for dinner
An easy way to make sure you're putting the effort in when it comes to cooking is to make some for a guest. And the best part is they'll more than likely return the favour.
Log your activity
Keep a calendar or chart of your progress, the little habit of marking off a day where you got your 30 mins of physical activity will be a good way to show your accomplishments (you could also give yourself gold stars instead of marking off the days).
Get visual
Stick up your goal or target somewhere you will see it and be reminded, so it could be your desk or bedroom door.
Don't forget, no matter what age you start, you can achieve great things.
Our work is supported by