Securing housing as a young parent in Ireland
Find out more about the housing options available to young parents
Written by spunout
Factsheet
Fact checked by experts and reviewed by young people.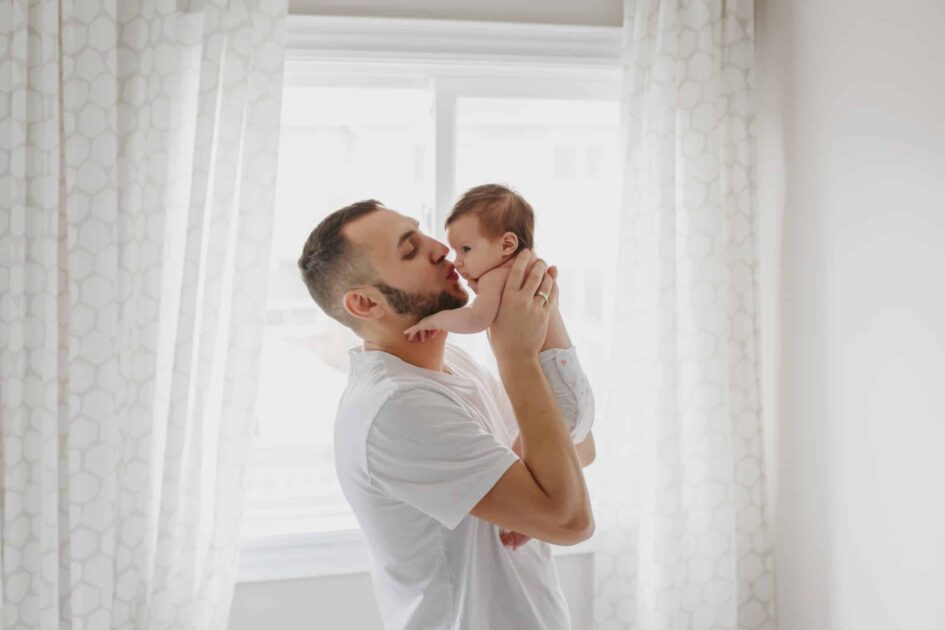 Being a young parent can mean facing challenges as you work to provide the best start in life for your child. Although you are now a parent yourself, having a child while young means that you may still be learning how to look after both yourself and your new family. One of your main concerns as a parent may be having somewhere safe for you and your family to live that you can call home. Currently in Ireland, there are many barriers that young parents can face when trying to find accommodation due to the ongoing housing crisis. This article offers advice on securing accommodation for you and your family, when faced with the current realities of the housing crisis.
Housing options for young parents in Ireland
Social Housing
Social housing, often called council housing, is for people who cannot afford their own accommodation. It is provided by local authorities or housing authorities and is given according to eligibility and need. Currently, there are long waiting lists for people needing social housing and because of this it can often be difficult for young people to receive a house. Even if you are eligible for social housing, due to housing shortages you may not know how long it will take until a house becomes available.
Housing Assistance Payment (HAP) is a type of social housing support that the local authority can give to people who are unable to fully afford their rent alone. This means that the local authority, which is the city or county council, will pay some or all of a person's or family's rent. If you are on the waiting list for social housing you are not eligible to receive the Housing Assistance Payment (HAP). This is because if you receive HAP the local authorities believe that your housing needs have been met through the renting payment and that you do not need a council house.
While you are on the social housing waiting list you may be entitled to rent supplement. Rent supplement is a short term support for people who cannot afford to pay their own rent, without their income following below a minimum level.
Private Renting
As a young parent you may have not lived outside of your parents' house before. Starting off as a renter can bring challenges as most landlords will want references and proof that you have paid bills if they are to let you rent the accommodation.
The current housing crisis in Ireland means that there is high demand for rented accommodation and if you attend viewings you may be there at the same time as other people looking to rent. Securing accommodation can be competitive so it can help to treat a viewing of an apartment or house as if you were going to a job interview. Before you go to your viewing think of the first impression you would like to make to the landlord or letting agent. Be prepared and come with references if you have them, dress in a way that makes you feel confident and try to engage with the landlord or letting agent so that they can get to know you.
If you haven't rented previously you may not have a reference to be able to offer from a previous landlord. If you find yourself in this position it can be helpful to get a reference from someone else, such as an employer, community leader or principal. Having a reliable reference, even if it is not from a previous landlord can be beneficial. Landlords normally only ask for contact details of this person but they may also ask for a written reference. Speak to whoever you would like to use as a reference in advance and make sure they are happy to provide one for you. Your referee (the person who gives the reference) may also appreciate if you provide them with the written reference that they can then sign off on to save time.
It is also important to be aware that to secure rented accommodation you will need to have a deposit. This is usually a full month's rent in advance as well as being able to pay the first month's rent. Having the money ready when you are applying for rentals can help to secure a home. You can find lots of advice on renting and your rights as a renter in our Accommodation section.
Some articles you may find helpful when renting:
Living with family
Focus Ireland recommends that as a young parent who is at risk of homelessness, if you have suitable accommodation with your own parent/s that you try and stay there while you get on your feet. Becoming a new parent can bring challenges and having the support of family members can help to make a big difference. Although you may want your own space or to set up your own home, if living with family is a safe and secure option, often it can be the best place for you and your child. Giving yourself time to live with family, can also mean that you may be able to go back to education or find work to help you provide for your and your family.
If you are finding it difficult to live with your parent/s, it can help to try and talk about the problems you are having. One of the challenges that can come from living with your parent/s as a young parent is developing a relationship as equals, one in which although they may offer you support, you do not rely on them as you did before you became a parent and you take responsibility for your own life. It is also important to understand that your parent/s may also be having difficulty adjusting to being grandparent/s and that it can take time to find a scenario at home that works for you all.
Developing a positive relationship with your parent/s can take time, but we have some articles that may be able to help:
I am at risk of homelessness
If you cannot continue to live at a parent/'s house and are facing difficulty securing accommodation elsewhere you may be at risk of homelessness. It is important that if you are at risk of homelessness you do not wait until it has happened to seek help. There are services available across the country to help support you and your family at this time.
Support services:
Experiencing homelessness
If you get to a position where you have been made homeless, applying for Emergency Accommodation is the next step for you and your family. Depending on your situation you may be placed in a family hub, a refuge or a hotel. You can read our article to find out how you apply for Emergency Accommodation.
Working with your Key Worker to secure housing
You should expect to be allocated a key worker or social worker who will help you find stable accommodation and support you while in homelessness. However, there are delays because of a shortage of key workers compared to the high numbers of people in homelessness.
If you're facing delays in accessing a key worker, reaching out to day services which provide advice and information could help you with accessing supports and advice on navigating the system in the short term. Focus Ireland offer further advice online and over the phone.
Focus Ireland Dublin: Call 01 881 5900
Focus Ireland Waterford: Call 051 879 810
Focus Ireland Limerick: Call 086 0354513
Focus Ireland Kilkenny: Call 056 779 4565
Focus Ireland Cork: Call 021 427 3646
Focus Ireland Sligo: 071 914 9974
Need more information, advice or guidance?
We offer information, advice and guidance about the issues that matter to you. Our online Youth Information Chat service is for 16 to 25 year olds and is available Monday to Friday, 4pm to 8pm (excluding Bank Holidays).
Our work is supported by