Looking after yourself in emergency accommodation
Living in emergency accommodation can be difficult but there are supports to help
Written by spunout
Factsheet
Fact checked by experts and reviewed by young people.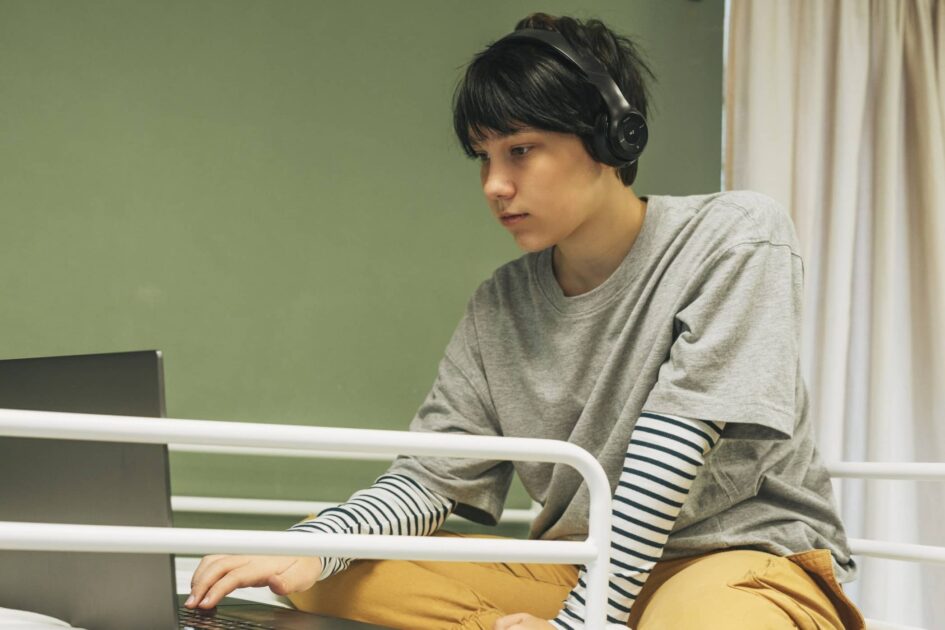 If you are living in Emergency Accommodation you may be facing daily challenges that come with not having your own home. Although prioritising your wellbeing may be difficult in Emergency Accommodation there are lots of services for young people and their families to help you during these times. Working with these services can help you to access food, education, mental health supports and addiction services if you need them. Although you may be living in Emergency Accommodation currently, it is important to remember that this situation is not permanent and that with help you can shape a better future for yourself.
Looking after yourself in Emergency Accommodation
Connecting with friends and family
If you have recently moved into Emergency Accommodation you may feel isolated from your friends or family. Staying in touch with those you care about can be really supportive to your mental health and general wellbeing. If you cannot see those close to you in person, there are loads of ways to connect online and over the phone. Letting your friends and family know if you are having a hard time can allow them to be there to support you.
Accessing homeless services
Homeless services can help to provide you with information, support and food if needed. There are many homeless services across Ireland and some have a specific focus on young people. Living in Emergency Accommodation can bring challenges but regardless of what you are experiencing they are here to help. Information on some of the homeless services around Ireland can be found on the HSE website.
Some young people focused services include:
Looking after your mental health
Your mental health is important and worth prioritising. Doing so may not always feel easy but there are organisations around the country there for you to help you do so. At SpunOut.ie we also have a large section on our site dedicated to daily ways you can prioritise your mental health and wellbeing. Visit our Mental Health section to find information on self care, suicide, dealing with stress and anxiety and more.
Services to support your mental health:
At SpunOut.ie we offer a free instant text messaging service to help support you if you are experiencing difficulties in your life. You can talk to one of our trained volunteers about what is ever on your mind. To start text SPUNOUT to 50808.
Eating well
If you are living in Emergency Accommodation some things might be out of your control, but where possible it is important to try and eat food that can help you stay healthy and give you energy. Many homeless services around the country offer meals and groceries to people who need them. Accessing these services can help you to get good meals and the other services that they will offer to the community.
Avoiding alcohol and drugs
Living in Emergency Accommodation can be difficult, and you may find yourself wanting to take drugs or alcohol. Drinking or taking drugs may seem like a solution if you are feeling down, but in the long term it will only make you feel worse. Being hungover and experiencing the come down from drugs can seriously impact your mental and physical health. As well as the impact that drinking or taking drugs can have on your health, they can also seriously impact your finances and leave you without money for important things such as food and your mobile phone. Drinking or taking drugs can also put your place in Emergency Accommodation at risk, as certain stays will have no drug policies. If you would like support to reduce or stop drinking and/or taking drugs you can find lots of resources in our Health section.
Accessing addiction services
If you are experiencing addiction while living in emergency accommodation there are supports available to you. It is possible to overcome alcohol and drug addiction and you do not have to go through it alone. There are supports available around the country to help you achieve your goal and contacting the Health Service Executive (HSE) can be a good place to start. They can help you find the best service for you closest to where you are living.
HSE Drugs and Alcohol helpline:
Call 1800 459 459 from Monday to Friday between 9:30 am and 5:30 pm
Email them at any time on [email protected]
You may also find some of our articles on addiction helpful:
Accessing youth services
Socialising, building self confidence and gaining new skills are all positives that you can gain from joining a youth group. Living in Emergency Accommodation can be difficult, and having support from youth services could help to make a big difference. There are youth groups for people from specific groups such as LGBTI+ or Travellers, or more general ones depending on your interests. If you are feeling nervous about joining a group, contacting one of the group leaders in advance can help. They will be able to give you information about the group and offer you support to join if you need it. Read our article below to help find the youth group that will suit your needs best.
Accessing education and work services
There are a number of schemes available for people who want to return to education if they are long term unemployed. Your eligibility for these schemes depends on your situation, and the level of education you have already reached. These range from part time to full time options, and you have the choice of returning to second level, third level, or postgraduate study. Some of these schemes allow you to receive social welfare while you learn.
Going back to education can be of great benefit to mental health, self esteem and general wellbeing. If you think you would like to go back to education but are unsure of where to start speaking to one of our Youth Information Officers can help. They can answer any questions you may have about how you can access education again and what supports are available to you. Speak to our Youth Information Chat today.
You may also find some of the articles from our Education section helpful:
Focus Ireland also runs the Preparation for Education, Training & Employment (PETE) service in Dublin, Limerick and Waterford providing education & training for people who are currently or at risk of homelessness. Find out more about Focus Ireland's PETE service.
Working with your Key Worker
You should expect to be allocated a key worker also called a social worker who will help you find stable accommodation and support you while in homelessness. However, there are delays because of a shortage of key workers compared to the high numbers of people in homelessness.
If you're facing delays in accessing a key worker, reaching out to day services which provide advice and information could help you with accessing supports and advice on navigating the system in the short term. Focus Ireland offer further advice online and over the phone.
Focus Ireland Dublin: Call 01 881 5900
Focus Ireland Waterford: Call 051 879 810
Focus Ireland Limerick: Call 086 0354513
Focus Ireland Kilkenny: Call 056 779 4565
Focus Ireland Cork: Call 021 427 3646
Focus Ireland Sligo: 071 914 9974
Feeling overwhelmed and want to talk to someone?
Get anonymous support 24/7 with our text message support service
Connect with a trained volunteer who will listen to you, and help you to move forward feeling better
Free-text SPUNOUT to 50808 to begin
If you are a customer of the 48 or An Post network or cannot get through using the '50808' short code please text HELLO to 086 1800 280 (standard message rates may apply). Some smaller networks do not support short codes like '50808'.
Our work is supported by