Are you entitled to parental leave?
What is it and who can take it?
Written by spunout
Factsheet
Fact checked by experts and reviewed by young people.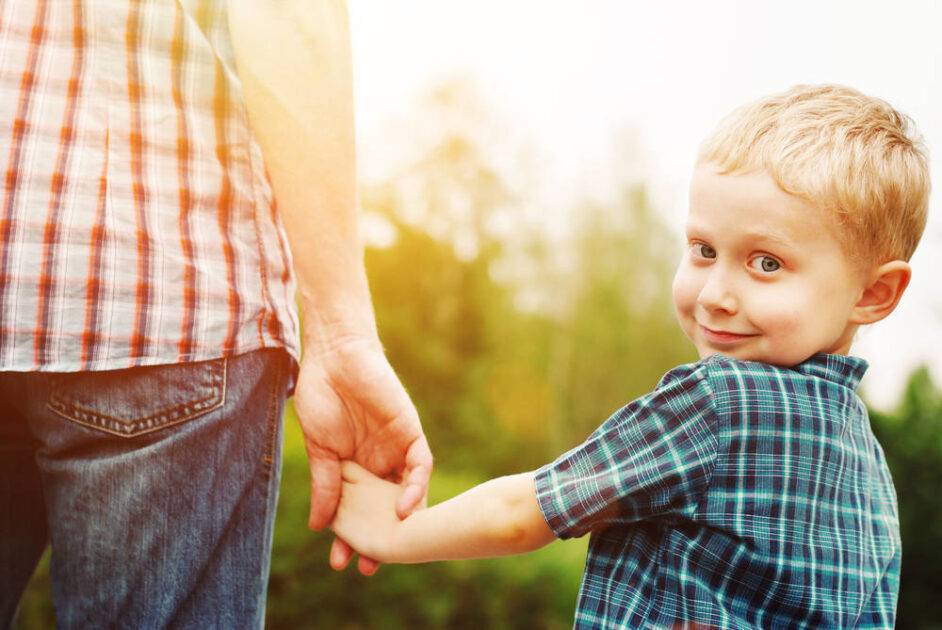 Under Irish law, parents are allowed to take unpaid leave from their job to look after young children. This is called parental leave. You can take up to 26 weeks off work for each eligible child.
What is parental leave?
You can take time off work on behalf of an eligible child if you are a parent or an adoptive parent. Someone who acts 'in loco parentis' (that means they take the role that would usually be fulfilled by a parent) with respect to an eligible child is also eligible.
You can take parental leave for a child up until their 12th birthday. This may be extended in the following circumstances:
If you adopted your child between the ages of 10 and 12, you can take the leave that you were entitled to up to two years after the date of the adoption order
If your child has a disability or long-term illness then you may take leave right up until they are 16 years of age
If illness or another incapacity stopped you from taking the leave before your child reached the age limit, an extension may be allowed
What is the difference between parental leave and maternity or paternity leave?
There are several different types of leave available to parents in Ireland. What you are entitled to depends on your circumstances.
Maternity leave: If you become pregnant while in employment, you may be entitled to maternity leave. While employers don't have to pay you during this time, you might be eligible for maternity benefit for the first 26 weeks. You are also entitled to an extra 16 weeks of unpaid maternity leave
Paternity leave: New parents are entitled to 2 weeks paternity leave from employment or self-employment following the birth or adoption of a child. Employers do not have to pay you but you may be eligible for paternity benefit
Adoptive leave: One parent of the adopting couple or a parent who is adopting alone alone is entitled to 24 weeks of adoptive leave, beginning on the day the child is placed with them. Employers do not have to pay an employee for adoptive leave but you may be entitled to adoptive benefit. You are also entitled to an extra 16 weeks of unpaid adoptive leave
Parent's leave: Parents of children under two and parents of adopted children in the first two years of adoption are entitled to five weeks paid parent's leave
Parental leave: Each parent is entitled to 26 weeks of unpaid parental leave before a child is 12 years of age
Your rights as a parent
Before applying for time off work, it is important to understand what your entitlements are.
Do I get paid while on parental leave?
You are not entitled to pay or pension contributions from your employer while on parental leave. You are also not entitled to social welfare payments. Taking this leave does not affect any of the other employment rights you have.
You can get credited PRSI contributions while you are taking leave. Your employer must write to the Records Update Section of Department of Social Protection (DSP), detailing the weeks you have not worked, so that you can get credited PRSI contributions for this time.
Is there a limit to how much leave I can take?
Since September 1 2020, you are entitled to take 26 working weeks of leave per child. If you have more than one child, you are only entitled to take 18 weeks total in a 12-month period. However, this can be extended if your employer agrees. If you have twins or triplets, you are allowed to take more than 18 weeks of parental leave in a year.
If you work part-time, your entitlement to leave is reduced on a pro-rata basis.
As the legislation only sets out what your minimum entitlement is in terms of how many weeks you can take, it is worth checking your contract to find out how much parental leave you are entitled to.
Do I have to take all of my leave at once?
No, but you are allowed to do that if you want to. You can also take it in two separate blocks, but you have to take at least six weeks in each block. There must be a gap of at least 10 weeks between the two periods of leave per child.
However, if your employer agrees, you can separate your leave into periods of days or even hours.
Is my partner entitled to the same amount of leave as me?
Both parents are entitled to their own 26 weeks of parental leave. If you both work for the same employer and the employer agrees, you can transfer 14 weeks of your leave entitlement to each other.
What happens if I get sick while I am on parental leave?
Parents who fall ill while on parental leave are allowed to suspend the leave for the duration of their illness, but only if that illness leaves them unable to care for the child.
They will have to provide their employer with written notice and relevant evidence of the illness to their employer as soon as is reasonably possible in order for the leave to be suspended.
What happens to my annual leave?
During parental leave, you are regarded as still working for employment purposes and so, you can still build up your annual leave entitlement. If your annual holidays fall during the period of leave, then you can take them at a later time.
If a public holiday falls while you are off and it takes place on a day when you would normally be working, it is added to your period of leave.
Can I return to my old job after my time off?
You are entitled to return to your job unless it is not reasonably practicable for the employer to allow you to return to do so. In this instance, you must be offered a suitable alternative on terms no less favorable compared with the previous job, including any improvement in pay or other conditions which occurred while you were on parental leave.
When you return to work, you are entitled to ask for a change in your work pattern or working hours for a set period. Your employer must consider your request and respond within four weeks but is not obliged to grant it.
Employees who take parental leave are protected by law from unfair dismissal.
What happens if I switch jobs?
If you change job and have used part of your parental leave allowance, you can use the remainder after one year of employment with your new employer, provided your child is still under the qualifying age.
How do I apply for parental leave?
In general, you must have been working for your employer for at least a year to get the full amount of parental leave. To apply, you need to:
Give your notice in writing
Inform your employer at least six weeks before the leave is due to start
Include the start date, the manner in which the leave will be taken and the duration of the leave in your notice
Sign a confirmation document with your employer confirming the details of your leave at least four weeks before the leave is due to start
Can my employer say no?
Your employer can only your request if you do not meet the criteria to be eligible for leave. Generally, you must have been working for your employer for a year before you are entitled to the full 26 weeks.
If you have been working for your employer for anywhere between three months and a year, you may still qualify for pro-rata parental leave if your child is very near the age threshold. This allows you to take one week of leave for every month of employment completed.
Can my employer postpone my parental leave?
An employer may also postpone the leave for up to six months, but this must be done before the confirmation document is signed. After six months, the leave cannot be postponed without further written agreement; grounds for such a postponement include lack of cover or the fact that other employees are already on parental leave.
Normally only one postponement is allowed, but it may be postponed twice if the reason is seasonal variations in the volume of work.
Parental leave is to be used only to take care of the child concerned. If it is taken and used for another purpose, the employer is entitled to cancel the leave.
Need more information?
We are here to answer your questions and talk through your options. Our online chat service is for 16 to 25 year olds and is available Monday to Friday, 4pm to 8pm. Chat to us now about your situation.
Our work is supported by