6 facts about suicide
Understanding the facts around suicide helps us to have more open and honest conversations about this issue
Written by spunout
Factsheet
Fact checked by experts and reviewed by young people.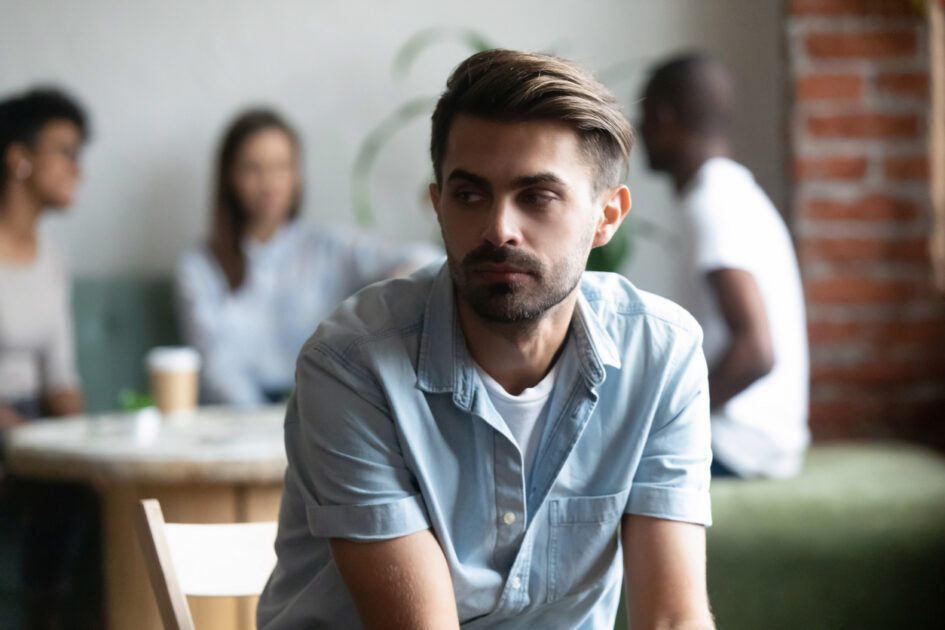 Some people find it difficult to talk about suicide. There are a lot of misunderstandings around suicide that make it harder for those experiencing suicidal thoughts to seek help, and can make others feel uncomfortable discussing it with someone.
Understanding the facts around suicide helps us to have more open and honest conversations so that we can raise awareness about suicide and create an environment where those struggling with suicidal thoughts can seek help.
6 facts about suicide
There's lots of misunderstanding around suicide, why it happens, and who has suicidal thoughts. Here are some facts about suicide to help you start conversations with people in your life about this issue.
1. Not everyone with suicidal thoughts or behaviours wants to die
If someone is experiencing suicidal thoughts, it does not necessarily mean that they want to die – it is usually a lot more complicated than that. Often people will have mixed feelings about living and dying, and although they might not want to die, they cannot continue living the way they are now, and many just want the emotional pain that they are struggling to cope with to end.
2. Suicidal thoughts or behaviours are not a personal failure
Experiencing suicidal thoughts does not mean that you have failed or that you are a bad person. The reasons why a person is feeling suicidal can be complicated, and there's often an underlying cause or causes that are making them feel this way. This could be a mental health difficulty, a loss, a major life event, or something that is happening in their life that has left them feeling overwhelmed. Learn more about why someone experiences suicidal thoughts.
3. There are often warning signs that a person is feeling suicidal
A common misunderstanding is that suicide can happen without any warning. Most of the time, there are many warning signs that a person is planning suicide in the weeks or months leading up to their attempt. This can include withdrawing from friends and family or talking about suicide. Learn more about the warning signs.
4. Recovery is possible after suicidal thoughts/behaviours
When someone is experiencing suicidal thoughts, it can be hard to imagine that there will ever be a time when they won't feel that way, but it is important to know that recovery is possible. There are a number of services across Ireland that can support you in overcoming suicidal thoughts.
5. Anyone can be affected by suicide
Suicide can affect anyone, from any walk of life. Although there are some groups who are more at risk of suicide, such as young men, LGBTI+ young people, or those with a history of mental illness, it is something that can happen to anyone.
6. Talking about suicide does not make it more likely to happen
Some people may be scared that talking about suicide with someone who is experiencing suicidal thoughts will make it more likely to happen. In fact, talking about it with them is one of the best things you can do to support them. It gives them the opportunity to talk about how they feel, and can help them to get the support they need. Learn more about how to talk to someone who is feeling suicidal.
If you need support, you can call Pieta House 24/7 at 1800 247 247. Their helpline is open to anyone who is feeling suicidal or engaging in self harm, and their family and friends.
If you are a young Traveller and would like to speak to a counsellor who specifically works with the Travelling Community, the Traveller Counselling Service can support you. The service works from a culturally inclusive framework which respects Traveller culture, identity, values and norms and works from a perspective of culture centred counselling and psychotherapy. They offer counselling both in person and online.
Find suicide support services in your area.

Feeling overwhelmed and want to talk to someone?
Get anonymous support 24/7 with our text message support service
Connect with a trained volunteer who will listen to you, and help you to move forward feeling better
Free-text SPUNOUT to 50808 to begin
If you are a customer of the 48 or An Post network or cannot get through using the '50808' short code please text HELLO to 086 1800 280 (standard message rates may apply). Some smaller networks do not support short codes like '50808'.
Our work is supported by