Suicide can be a difficult and distressing topic for many people. For those who have never experienced suicidal thoughts, it can sometimes be difficult to understand why someone would choose to die by suicide. For those who lose someone to suicide, the grief can be overwhelming and may lead to feelings of anger or frustration. This can lead some people to believe that suicide is a selfish thing to do.
However, those who attempt suicide or who die by suicide are not doing so because they don't care about the people in their life. Often, they are in so much pain that they feel it is their only choice, and that it would be better for everyone that way.
The best way to help someone who is experiencing suicidal thoughts is to allow them to be open with you. If they are worried you will call them selfish or judge them, they are less likely to reach out when they really need help. Understanding why someone would attempt suicide and being aware of the facts and myths about suicide can help to break down these barriers and encourage people to find help.
Why would someone attempt suicide?
The reasons why someone may feel suicidal can be complex. The majority of people who die by suicide have a diagnosed or undiagnosed mental health problem. Although it might seem from the outside like a single incident could have prompted someone to attempt suicide (like a loss in the family or losing a job), there's usually a lot more going on that others may or may not be aware of.
Without knowing what's going on for someone, it can sometimes be impossible to fully understand why a person decides to take their life. When someone is experiencing so much despair, hopelessness, and pain, suicide can, unfortunately, seem like the only option.
Suicide as a health issue
Instead of looking at suicide as an individual act that a person is personally responsible for, it helps to view suicide as a health issue. When someone is experiencing a mental health difficulty, they need to seek help from mental health professionals such as doctors and psychologists, counsellors, etc. In some cases, they will be prescribed medication to manage their condition, in the same way that a person is prescribed medication to manage a heart condition, or could be encouraged to attend a counsellor or psychotherapist.
People dealing with suicidal thoughts are not feeling the way they do by choice – the mental health problem they are experiencing is influencing their thoughts and emotions. A person who attempts suicide may not have a mental health difficulty, but they have experienced something that has altered the way they are thinking. As a result the person may not be thinking rationally when they consider suicide. A decision that might make no sense to you could seem perfectly reasonable to them, and they might think it's the best thing for everyone, including those they love.
People who die by suicide do care about their family and friends
If someone has died by suicide, it does not mean that they didn't care about the people around them. In some cases, they feel like a burden to people close to them, and they believe it will make their lives easier if they weren't around. In other cases, they may be so overwhelmed by their feelings of pain that they are unable to think about anything else – all they want to do is make that pain go away. This doesn't change the fact that there are people in their life who they care about, and they don't intend to hurt them by attempting suicide.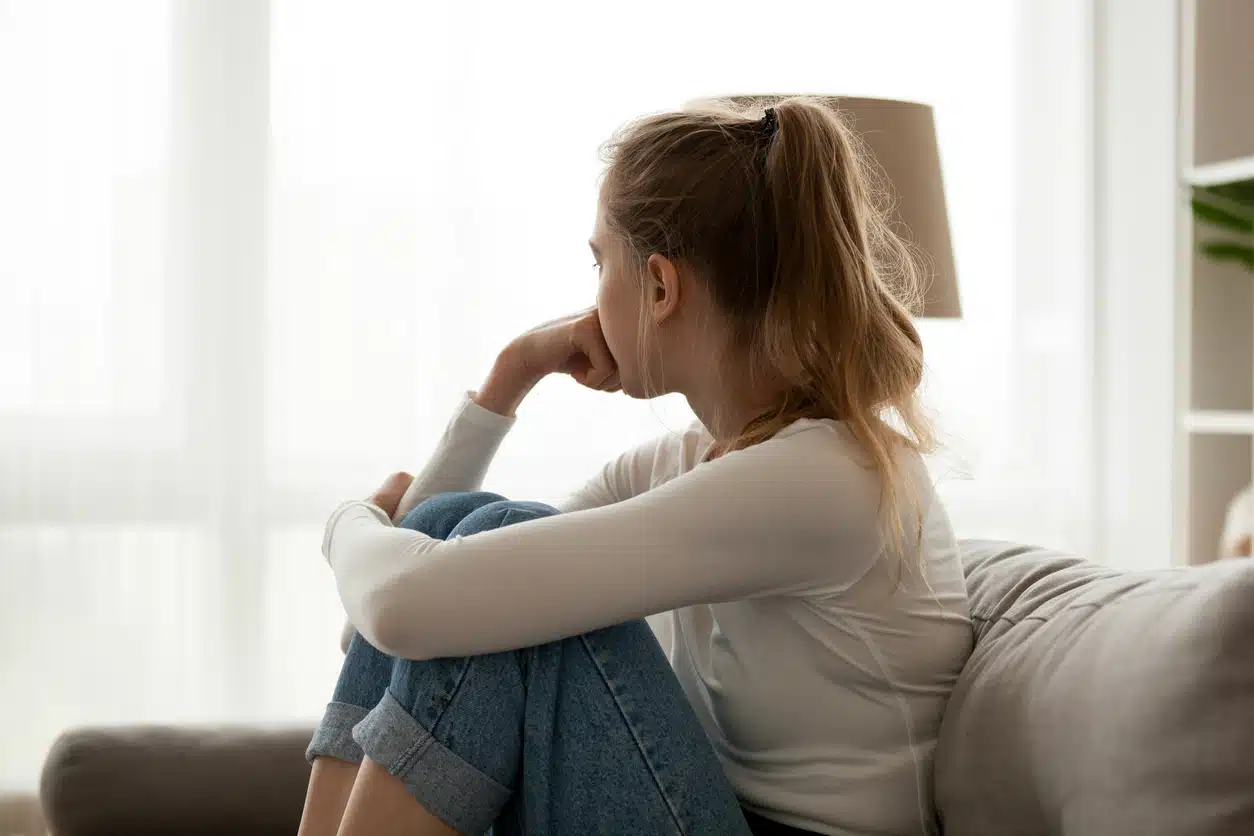 Making someone feel guilty will not help
Trying to make someone who is experiencing suicidal thoughts feel guilty or selfish is not going to help. Instead, it will most likely prevent that person from ever reaching out to you for help because they will feel judged. Letting people know that you are there to listen to them and give them a space where they can talk about how they're feeling is a much better way to support someone who is feeling suicidal. It can also help to show the person that there are people around them who care and who want to help them through this difficult time or crisis. Knowing someone is there for them can give the person hope that they can make it through it.

Take some time to read about how to talk about suicide and how you can support a friend who is feeling suicidal.
Getting help for suicidal thoughts
If you or someone you know is experiencing suicidal thoughts, there are a number of suicide support services around the country that can help.
You can also call Pieta House at their free helpline (open 24/7) at 1800 247 247 to speak to someone. This service is open to anyone dealing with suicidal thoughts or self harm, and their family and friends.
You can also call Samaritans for free 24/7 at 116 123.
Support for young Travellers
If you are a young Traveller and would like to speak to a counsellor that works specifically with the Travelling community, the Traveller Counselling Service can support you. The service works from a culturally inclusive framework which respects Traveller culture, identity, values and norms and works from a perspective of culture centred counselling and psychotherapy. They offer counselling both in person and online.

Feeling overwhelmed or want to talk to someone right now?

Get anonymous support 24/7 with our text message support service
Connect with a trained volunteer who will listen to you, and help you to move forward feeling better
Text SPUNOUT to 50808 to begin