How my self-soothe box helps when I'm feeling anxious
Isabel focuses on the five senses to help her stay calm and focused when she is feeling anxious
Written by Isabel Schulte-Austum
Voices - Experiences
Young people share their personal experiences.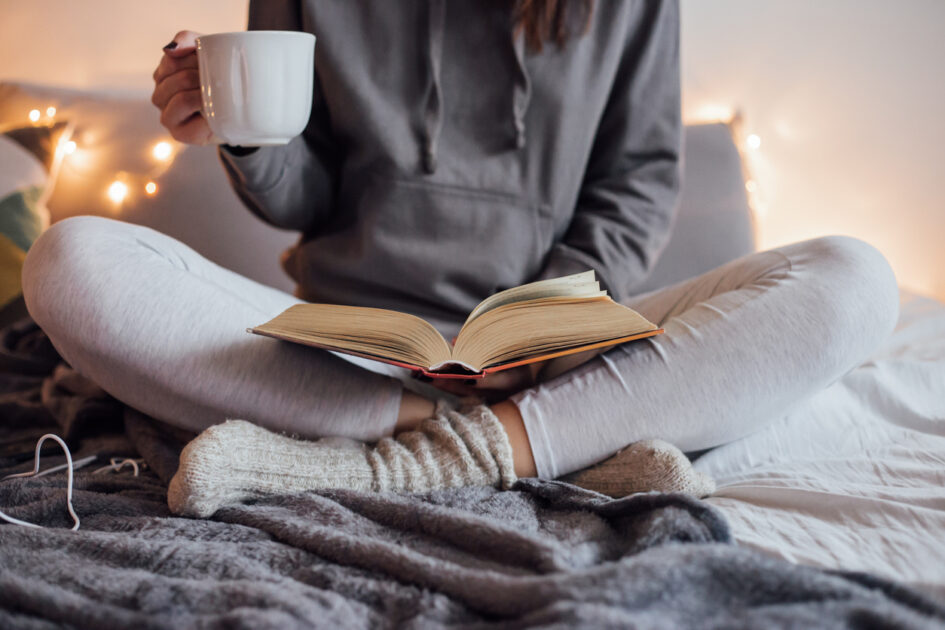 When you live with a mental health issues knowing what you can do to make yourself feel better and how to cope when you're struggling or feel overwhelmed is vital. One of the things that has really helped me is making my own self-soothe box. It's basically like making a first-aid kit except it's for your mental health. That being said, everyone can benefit from having a sensory box.
I've split the items in my box into sections and have things that focus on the five senses: touch, sight, hearing, taste and smell.
Touch
I have various spiky balls and stress balls that can be found cheaply in most pound shops or toy shops (dryer balls work really well too!), play-dough which you can either make at home yourself or you can find in most toy shops, an elastic band that can be used as a self-harm distraction and fidget toys. These are all great when I'm feeling anxious or agitated and my thoughts are racing. I can focus on doing something with my hands and it helps me to calm down. My most recent discovery are colourful tactile beads which expand when you put them in water.
Sight
I made a glitter jar by washing out an old jam jar, then adding a mix of glitter, hot water and glue which makes the glitter fall more slowly. It's a bit like a snow globe and is incredibly calming because it allows you to focus on the glitter swirling around the jar instead of what's going on in your head or around you. I have letters friends wrote to me with reminders about good times for when the going gets tough. I also have various photos and quotes to remind myself that things will get better and that this moment will pass. A colouring book or colouring sheets that you can download from the internet is an essential for distracting yourself and it also gives you something pretty to hang up in your room. Sudoku or crosswords can be great to pass the time and focus your mind.
Hearing
I have a list with all my favourite songs plus a playlist on my phone. This is a handy since you can use it even when you aren't at home. I also have a list with my favourite podcasts or radio shows. I'm a particular fan of ASMR videos on YouTube and there are also videos that mimic the sound of the sea or rain on the windows. A bottle of bubbles is fun but also allows you to blow out frustration and hopefully feel a bit lighter afterwards.
Taste
I have hot chocolate sachets and various herbal teas in my box. I find camomile tea and peppermint tea to be the most comforting. Chocolate and chewing gum are two other indispensables.
Smell
You can get various essential oils such as tea tree, eucalyptus or peppermint and put some drops on your pillow or on a cloth to have nearby. Body lotions work equally well as do sprigs of lavender. Scented candles have the dual function of smelling great and making your environment feel homelier. Cinnamon sticks are a personal favourite because the smell reminds me of Christmas.
These are only suggestions, feel free to put in whatever works for you! I find items related to touch are most effective for me, but it might be something different for you. If you don't think you can manage to get these bits together, don't be afraid to ask a friend, family member or mental health professional for help. For me, having all these things in one place means that when I don't feel great I don't have to put thought into what I can do to help myself but can instead go straight for my self-soothe box.
This article was written by a SpunOut.ie volunteer. Check out our volunteering opportunities here and get in touch if you're interested in getting involved.
Our work is supported by