What are the benefits of volunteering?
Volunteering can give you far more than experience on your CV
Written by spunout
Factsheet
Fact checked by experts and reviewed by young people.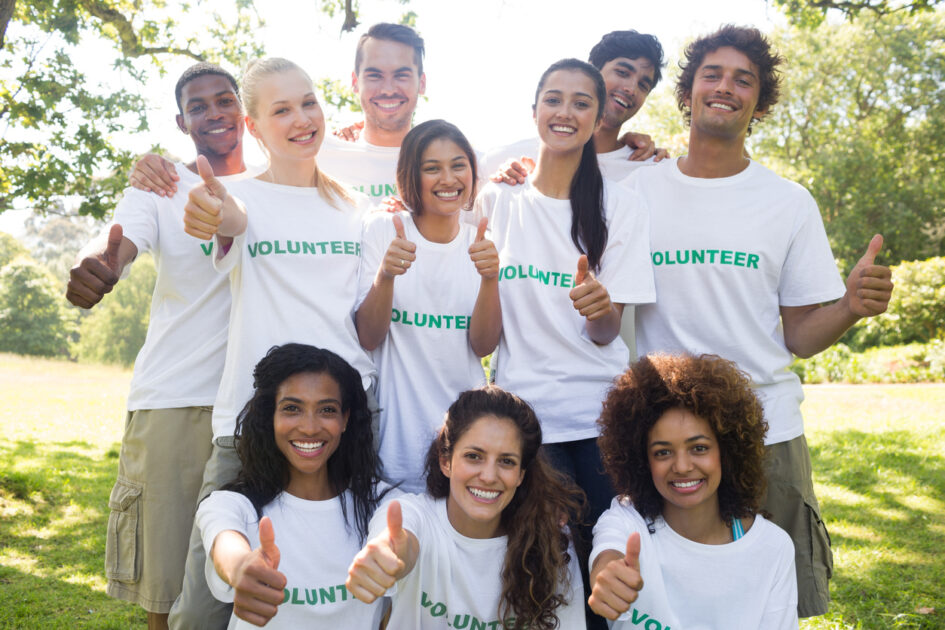 There are many reasons to take up volunteering, such as giving back to our local communities, meeting new people, and learning new skills to put on your CV. Volunteering can help to reduce our stress, increase our social and relationship skills, and give ourselves a new perspective on life.
If you're looking for some volunteering inspiration, you can read about the experiences of some of our SpunOut.ie contributors who have volunteered with Barretstown, Suas and NiteLine. You can also become a SpunOut.ie volunteer.
The benefits of volunteering
The benefits that come from volunteering can go far beyond what we first expect.
Giving back
Volunteering can give us the opportunity to contribute something positive to our local community, country or further afield depending on where we decide to volunteer. Regardless of where we are or who we volunteer with, our contribution can make a real difference and have an impact on the people and communities that we work with.
Increase your social and relationship skills
When we decide to volunteer, we open ourselves up to the opportunity of meeting new people outside of our normal comfort zone and friendship group. Through volunteering, people of different ages and with different interests can come together to work towards a shared goal. Volunteering allows us to meet people with different lived experiences, and to learn and grow from one another. We may also meet people who we choose to work with in the future on other volunteering or personal projects.
Learning new skills
Volunteering allows us to learn more practical skills than we would in a classroom setting. There are so many different charities to choose to volunteer with, each with its own goals and methods of achieving them. The skills that can be gained go beyond the obvious ones that we might think of at the beginning.
For instance, by deciding to volunteer with a Foróige youth group, a person could not only gain experience working with young people, but also develop organisational, public speaking, and time management skills. Volunteering can also help to increase our compassion and empathy by working with others.
Boost your CV
You may have heard it said in school and college that volunteering looks great on your CV and it's true. The experiences and skills that can be gained while volunteering can put us on a career path that we may not have considered when choosing our subjects for school or college. Potential employers can learn more about us through our extracurricular activities such as your hobbies or volunteer work. Having experience as a volunteer can show a potential employer the range of skills that you have outside of your academic learning.
Help you reduce stress
Volunteering can be a great way to help to reduce stress. Taking some time out of your day to focus on others can help to clear the head and put worries in perspective. Interacting with people and giving back to society can help us to feel happier in ourselves through the good that we do. Depending on which charity we choose to work with, volunteering can also be a great way to stay active. Simple changes in lifestyle such as walking more can help to boost our mood and energy levels and this can come hand in hand with volunteering.
Explore your interests
When choosing subjects in school or college it can often be difficult to narrow down our interests into two or three areas. By volunteering, we can explore our interests and passions in a hands on, practical way. Volunteering can help to give a clearer idea of the field we would like to work in in the future, or help decide where our passions lie outside of the workplace.
Challenge yourself
Not all the experiences that we will have as a volunteer will be positive, but even if we experience people or situations that are difficult, we can learn from them. When we choose to volunteer, we challenge ourselves to meet the standards and needs of charities and the people that use their services. Volunteering can be an emotional experience as we commit ourselves to a cause that we are passionate about, but it can also be an incredibly rewarding.
Gives you a new perspective on life
Many of our contributors at SpunOut.ie have written articles about their personal experience of volunteering. They talk about the new perspective volunteering gave them on life and how it helped them to grow as a person. To read more about the experiences of our contributors when they have volunteered click here.
Volunteer with SpunOut.ie
If you would like to volunteer but do not have a lot of free time to offer you can volunteer from home with SpunOut.ie. We are continually looking for volunteers between the ages of 16-25 to contribute content to the site as well as proof read SpunOut.ie factsheets for us. If you are interested in writing for us you can contribute on any topic that you think affects young people. Our Skills Development Officer, Heather Barry, will work with you to help edit your article and upload it to the site. By writing about your experiences and sharing them through SpunOut.ie you can help other young people who may be going through similar experiences as you in school or college, their relationships or personal development. By proof reading our factsheets you ensure that our articles are accessible to young people, are clearly written and structured and cover the topics that are important. If you are considering volunteering with us send an email to heather@spunout.ie and you can talk to her about your content ideas and sign up to become a proofreader.
For more information on the many ways that you can get involved with SpunOut.ie click here.
Need more information?
We are here to answer your questions and talk through your options. Our online chat service is for 16 to 25 year olds and is available Monday to Friday, 4pm to 8pm. Chat to us now about your situation.
Our work is supported by