10 tips to look after your sexual health
There are many options to help protect your sexual health
Written by spunout
Factsheet
Fact checked by experts and reviewed by young people.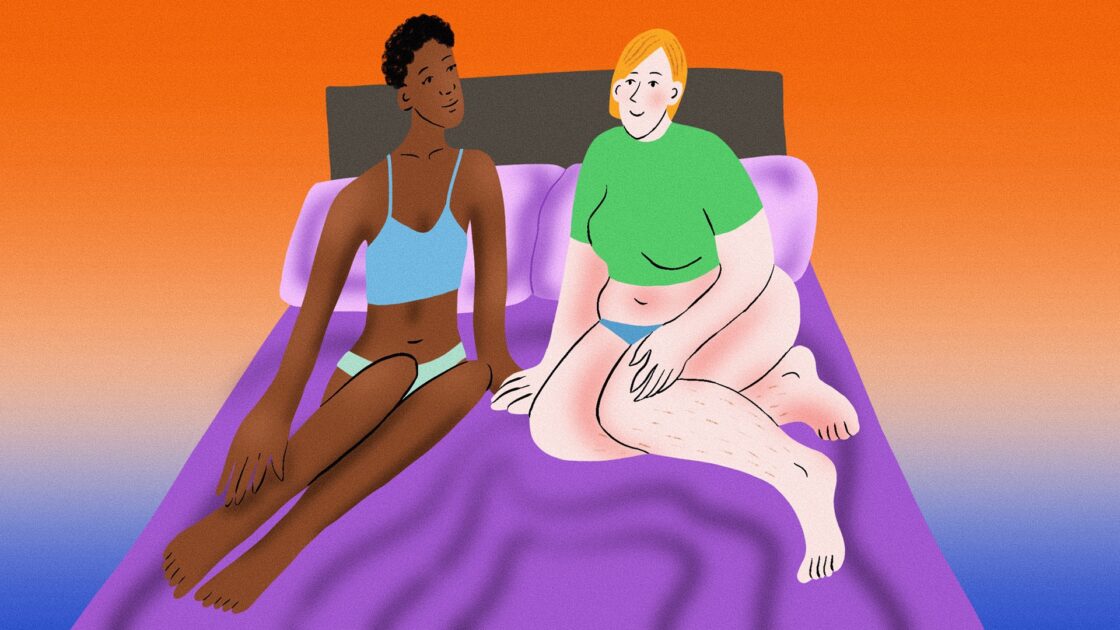 Whether you are having sex for the first time or having it with someone new, taking ownership of your sexual health can help protect you and your partners from STIs, HIV and pregnancy. There are numerous options available to you to help look after your sexual health. Contraception, emergency contraception, condoms, dental dams, free STI check-ups and home testing, STI treatments, HIV preventative medication, rapid HIV testing, vaccines and abortion are all available in Ireland. 
Many of these options are currently available for free to gay and bisexual men, and men who have sex with men. From August 2022, contraception will be provided for free to all people who can get pregnant between the ages of 17-25. Free condoms and lube are also available through sexual health clinics and student's unions (SU) around the country. Regardless of the type of sex you choose to have, there are options available to you to help reduce your chances of experiencing an STI, HIV or unplanned pregnancy. Making use of these options can help you to have pleasurable sexual experiences while protecting yourself and those you have sex with. 
10 tips to look after your sexual health
1. Get regular STI checkups 
If you are sexually active it is important to get regular checkups for Sexually Transmitted Infections (STI). Getting a checkup helps to protect your sexual and reproductive health and protects any partners you have from getting an STI. Many STIs don't carry any symptoms, making it difficult to know if you actually have one without being tested. If you ever have unprotected vaginal, anal or oral sex you are at risk of contracting an STI and should take the time to get checked. Getting tested is free and painless, and you can now also test at home yourself through the HSE. 
2. Use a condom 
If you have sex it is essential that you use protection to reduce the risk of getting or passing on STIs or HIV. Using a condom every time you have oral, anal and vaginal sex is the best way to protect yourself and your partners. Dental dams can also be used as a form of protection for oral sex. 
Condoms are available to buy in:
Pharmacies and supermarkets

Community sexual health services 

Family planning centres/ Women's sexual health clinics 

Gay Men's Health Service 

HIV services

Student unions (SU)
3. If you can get pregnant but want to avoid it, use contraception
Contraception is a term for different methods that can be used to stop someone from becoming pregnant. There are lots of different types of contraception and it can often take time to find the one that is right for you depending on your needs. From August 2022, contraception will be provided for free from the HSE to all people who can get pregnant between the ages of 17-25. Currently however, contraception is not free unless you have a medical card. If you are thinking of going on a form of contraception, it is important to speak to your GP or a sexual health professional about it. They will be able to give you advice on the best contraception options available to you. Going on any form of contraception does not mean you have to stay on it permanently. You can change your mind about the type of contraception you want to use, and it will not impact your fertility in the future. 
4. Educate yourself on where to get emergency contraception
Emergency contraception is something that can prevent pregnancy if you have sex without using protection or if your protection failed. You can buy emergency contraception over-the-counter from a pharmacy. The emergency contraceptive pill can be used up to 72 hours after unprotected sex but is more effective the sooner it is taken.
Efficacy is :
95% if taken within the first 24 hours

85% if taken between 25 and 48 hours 

58% if taken between 49 and 72 hours
There are different types of emergency contraception available to you depending on the time during your cycle in which you had sex, and how long after having sex you can get the emergency contraception. When you go to the pharmacy to get emergency contraception they will ask you questions to see which type of emergency contraception will suit you best.
5. Always pee after sex 
After having sex it is always a good idea to pee to help stop you from getting a Urinary Tract Infection (UTI). A UTI is an infection in your urinary system that can be caused by having sex, but it is not an STI. To get a UTI, bacteria that live in the vagina, genital, and anal areas may enter the urethra, travel to the bladder, and cause an infection. This can happen during sexual activity when bacteria from your partner's genitals, anus, fingers, or sex toys gets pushed into your urethra. UTIs are most common in people with vaginas, but people with penis' can also get them. Peeing after sex can help to flush bacteria from your urethra and prevent you from getting a UTI. Drinking plenty of water after sex to make yourself pee can also help to flush out bacteria. 
Tips to prevent UTIs:
Drink a lot of fluids (including water)

Pee when you need to. Don't hold it

Pee before and after sex

Wash the skin around your anus and genitals with warm water 

Use condoms and dental dams during sex, especially during sexual contact with your anus

Thoroughly wash anything that touches or goes into your anus, like a finger, penis, or sex toy before touching other genitals to help stop the spread of bacteria 
6. PEP is available if you may have been exposed to HIV
PEP stands for post-exposure prophylaxis. It's a month-long course of antiretroviral drugs that you can take if you think you have come into contact with HIV. If taken within 72 hours of first coming into contact with HIV, it greatly reduces your chances of contracting the virus. You can get PEP for free at A&E in hospitals, or at STI clinics. If you show up to A&E or an STI clinic, having had unprotected sex, having used a needle, or gotten a needlestick injury within the past 72 hours, they'll do an assessment of your risk for HIV. PEP is available for free for gay men, bi men, men who have sex with men, trans women and anyone with a penis who has sex with other people with a penis. 
8. PrEP is available if you are part of a high-risk group
PrEP is a medicine that is taken to reduce the chance of getting HIV. It works by having enough of the drug in your body that if you are exposed to HIV, it can block it before it has a chance to infect you. Taking PrEP once every day reduces the risk of getting HIV from sex by more than 90% and by more than 70% among people who inject drugs.
You can benefit from taking PrEP:
If you are HIV negative and don't always use condoms

If you are having sex without a

condom

with HIV positive partners

If you are having sex with many partners, or a partner whose HIV status is unknown

If you are using recreational drugs for sex (

crystal meth

, mephedrone or

GHB

) also known as ChemSex

If you inject drugs and share needles or equipment to inject drugs
If you are thinking about taking PrEP you should speak to a healthcare professional.
Before taking PrEP it is important to:
Have a HIV test 

Get a blood and urine test to check your kidneys for creatinine 

Test for other STIs 

Test for

hepatitis B

because PrEP medicines fight against both HIV and hepatitis B and the medicine needs to be taken more carefully if you have hepatitis B

Get vaccinated against

hepatitis A

and B is recommended for men who have sex with men and people who inject drugs or to boost a vaccine you have had before
PEP is available for free for gay men, bi men, men who have sex with men, trans women and anyone with a penis who has sex with other people with a penis. Read our article on PrEP to learn more. It is important to continue to have regular STI tests when you are taking PrEP
9. Abortion is available
Abortion is available in Ireland through the HSE. The procedure is free if you live in the Republic of Ireland. A person might decide to have an abortion for a number of reasons. This is a personal decision for each individual, and they get to decide themselves if a termination is right for them. 
In Ireland, abortion is available if you are no more than 12 weeks pregnant (84 days since the first day of your last period). If you are more than 12 weeks pregnant, abortion is only available in certain circumstances such as a fatal foetal anomaly, if the pregnancy could cause serious harm to your health, or if the pregnancy puts your life at risk.
If you are 16 or 17, you can access abortion services if the GP is confident that you understand the information and you can give valid consent. You don't need to involve a parent or guardian. Even though you don't need their permission, it is encouraged to involve a supportive adult if you can to help you through the process.
If you are 15 years or under and choose not to involve an adult, a doctor can offer you an abortion if there are exceptional circumstances and an assessment has been completed. You can talk to your doctor about this if you have any queries. Read our article to learn more about abortion.
10. Understand the risks
There are many great options to help protect your sexual health, but none of them are 100% effective. Even if you use condoms every time you have penetrative sex, you are still at risk of getting genital warts and herpes, as these can be passed through skin to skin contact. Going for an STI check or taking a home STI testing kit with a partner before having sex, can be a great way of protecting yourself and those you have sex with against STIs and HIV. However, not all STI checks check for all STIs, so it is important to speak to your healthcare provider and ask them what is being tested for as part of your screening.
Discussing with your sexual partners the type of contraception or protection options available to you, and agreeing on a type that works for everyone involved can help to reduce the risk of pregnancy, STIs and HIV. Looking out for sores or symptoms on a partner's genitals before having sex with them, can help to identify STIs that they may not be aware of. If you do see any signs that someone may have an STI, do not have sex with them until you know for certain it is safe to do so. Asking someone about their sexual health history is the responsible thing to do before having sex, and it should not be taken as an insult if someone asks you about yours. Similarly, if you have an STI you should always tell your partners about it before having sex.
Our work is supported by