Dealing with a breakup during COVID-19
Breakups can be difficult but there is support available if you need it
Written by spunout
Factsheet
Fact checked by experts and reviewed by young people.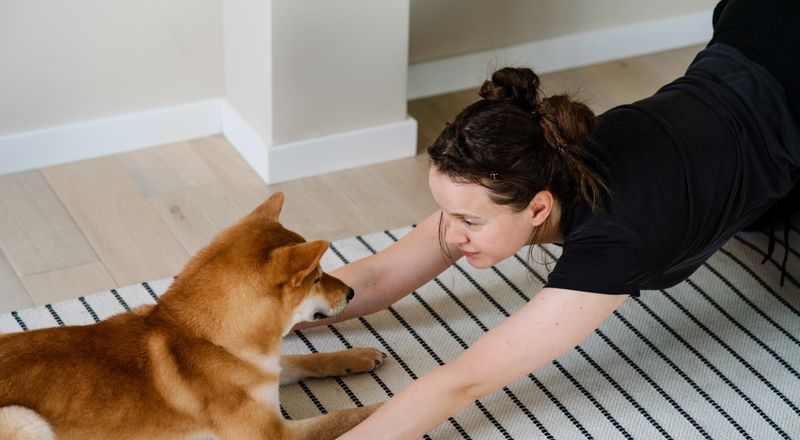 The global pandemic has changed our lives in ways we couldn't have imagined, and this includes impacting our relationships with others. If you have been in a relationship with someone you did not live with, this may have meant not being able to see them for long periods of time and having to move your relationship online or over the phone. If you did live with your partner, you may have had to spend all of your time together in a way that you did not before.
Whatever your situation may have been, living during the pandemic has not been easy, and this may have strained your relationship. If you have broken up with your partner during this time you may feel happy with the decision, or are finding it tough. Regardless of your situation, talking to those closest to you can help, and if you would prefer to speak to someone anonymously, there are always supports available to listen.
Separating from your partner during COVID-19
Separating from a partner you lived with
The COVID-19 restrictions have been tough for everyone, and over the past year if you have been living with your partner you have probably spent more time together than ever before. You may have experienced an increase in arguments or found yourself unhappy in the relationship. If you or your partner have decided to end your relationship and have been living together, separating from one another can be an extremely difficult time.
There are many factors that can impact your ability to separate from your partner such as a fear of change or of being alone, pressure from other people to stay in the relationship, being unable to support yourself financially, children, low self-esteem and even domestic abuse. Although the idea of leaving your partner might seem overwhelming now, it is so important that you are honest with yourself about your needs, particularly if you are feeling unhappy or trapped in a relationship. Leaving might be hard, but in the long run it will get easier and there are always supports available to get you through.
It is important that if you have broken up with a partner who you are living with that you try to physically move away from one another. You may have had to stay living together during the pandemic, but once you are allowed to, one of you moving out is a way to facilitate a healthy separation and give you both the space that you might need. Financially it may be difficult to do, and if you are unable to afford to move in somewhere by yourself immediately, reaching out to friends or family and explaining your situation can help. They may be happy to offer you a place to stay while you try to organise new accommodation for yourself.
If you do not have the support of friends or family to fall back on, there may be other options available to you and speaking to one of our Youth Information Officers can help. They can offer advice on some of the options available to you as you try to secure a place to stay. Talk to a Youth Information Officer today.
Ask for help
Regardless of whether you decide to end the relationship or not, breakups can be an extremely difficult experience. Friends and family can be a big support during this time, so if you are finding it difficult to cope or just need someone to talk to, reaching out to them to let them know how you are feeling can help. If you do not feel comfortable speaking to anyone close to you, there are other supports available. 50808 is a 24/7 free text support service available to anyone in Ireland. No matter how you may be feeling, they will listen and offer support to help you get to a better place. Text SPUNOUT to 50808 to begin.
Other supports that are also available to listen:
Be kind to yourself and feel your emotions
Breakups are tough and it can be especially difficult during the pandemic when you do not have your normal routine or social circle to rely on. It is important that in the days, weeks and months ahead you are kind to yourself and allow yourself to feel and express your emotions.
People experience breakups in different ways and how your ex reacts to the situation may be different to how you do. Give yourself permission to feel and grieve as you need to. You do not have to feel a certain way or be "over" the relationship by a certain point. Everyone's experiences are different and what is important is that you prioritise your own wellbeing and happiness as you move forward with your life.
It is important during this time to be conscious of your consumption of alcohol and other drugs, particularly if you are not feeling hopeful or positive about your life. It can be tempting to numb yourself from intense or uncomfortable emotions as a quick fix, but it is important to be honest with yourself about how you feel and seek support when you are struggling.
Create a new routine
Experiencing a breakup while still in a global pandemic can bring its own set of challenges. You may be unable to spend time with friends the way you normally would, or that you are working from home and feel more isolated without the routine of going to work and seeing your colleagues. It can be helpful to create a new routine to structure your days while you adapt to the changes happening in your life.
Exercise is a great way to keep both your mind and body healthy. Even a small amount daily can help to improve your mood and fill your day if you find yourself with extra time on your hands. Filling your time doing things that you enjoy can help prioritise your own happiness. It takes time to get used to new routines, but you may find that you enjoy the experience of having more time to focus on your wants and needs.
Social media accounts can make it difficult to avoid thinking about what your ex partner is doing now. When it comes to a breakup, if you find yourself constantly checking their social media, or having their social media updates intrude on your life, it may be a good idea to mute or delete them.
Avoid rushing in to online dating
Online dating can be a great way to meet people and you may want to explore it to help you feel like you are moving on. There can be negative aspects to starting to date online too soon after a breakup, as it may become a coping mechanism or distraction for you without giving you time to address your feelings after the split.
Being alone can be difficult especially if you haven't been single for a while, but it can also be extremely rewarding. Taking time to focus on yourself and prioritise your needs can help you to find happiness in new places and grow as a person. Allow yourself some time to be alone and trust that you do not need to be dating to enjoy yourself or feel whole.
Take time to reflect on what you can learn from the relationship
When you have had some time to process the breakup, it can be a good idea to look back and reflect on your relationship to see what you can learn from the experience. Understanding what you enjoyed in the relationship, what you found difficult and why you broke up can help you to better understand the qualities that are important to you in a partner, what you bring to a relationship and what you are looking for in any future relationships.
Remember, being in a relationship is optional and you should never feel that you have to be in one unless you want to.
Feeling overwhelmed or want to talk to someone right now?
Get anonymous support 24/7 with our text message support service

Connect with a trained volunteer who will listen to you, and help you to move forward feeling better

Free-text SPUNOUT to 50808 to begin

Find out more about our text message support service
If you are a customer of the 48 or An Post network or cannot get through using the '50808' short code please text HELLO to 086 1800 280 (standard message rates may apply). Some smaller networks do not support short codes like '50808'.
Our work is supported by