Going to college with an invisible disability
Having an invisible disability in college can be challenging, but there is support available
Written by spunout
Factsheet
Fact checked by experts and reviewed by young people.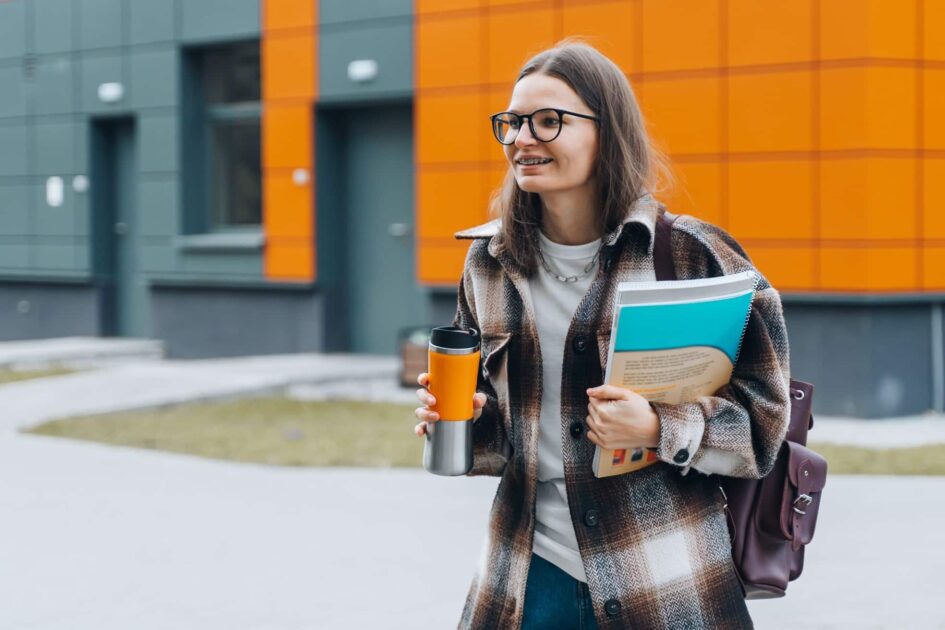 Going to college can be an exciting experience, but it can also bring challenges. For someone with an invisible or hidden disability, there may be certain aspects of college, such as assignments or socialising, that feel daunting.
If you are managing an invisible or hidden disability in college, there are people there to support you with the transition to college life and as you work your way through your degree.
What is an invisible or hidden disability?
An invisible disability is a disability that is not obvious from looking at someone. Someone may have a condition that impacts their ability to take part in certain activities, or that can make certain tasks more challenging, but others might not be able to tell this at a glance.
An invisible disability can be a mental, physical, or neurological condition. Some examples include:
Autism

ADD/ADHD

Fibromyalgia

Endometriosis

Traumatic brain injuries

Chronic pain or illnesses, such as Chronic Fatigue Syndrome
There are many more invisible disabilities that exist throughout the population. Some people are born with their invisible disability, while others might develop theirs later in life. Invisible disabilities can also be associated with certain illnesses, for example, someone may experience chronic fatigue after recovering from COVID-19.
College supports for people with invisible disabilities
There are a number of supports available through your college to help you with anything relating to your course, whether that's making lectures easier for you, or help with assignments.
Access office
You can visit the disability or access officer in your college to talk about what support you might need and how they can help. When you make an appointment with your disability office, you'll have a needs assessment where you will be recommended some supports that might be useful for you. Some options might include:
Permission to record lectures

Receiving academic support

Support when taking exams

Access to technology that might support your studies
The type of support that can be made available to you will depend on your college and your needs. Find out more about college supports for people with disabilities.
Find out about different Assistive Technologies (AT) and how other students found them on the AHEAD AT Hive.
Speaking to your lecturers
When you visit the disability office, a needs assessment will be carried out to find out what supports would be most useful to you. If there are any reasonable requests that come out of this assessment that you need to discuss with your lecturer, don't be afraid to approach them and let them know. This could range from recording lectures to needing additional time for assignments.
If you have an issue with any of your lecturers, speak to the access office in your college, or reach out to the welfare or academic officer in your Students' Union.
AHEAD
AHEAD is an organisation working to create more inclusive environments in education and employment. Any student with disabilities can reach out to AHEAD to access advice, information and support on going to college, financial support for students, disability support and services, assistive technologies, and more. You can contact their Information Officer who can answer any questions a student might have at Ahead.ie/Query.
You can also access their database where students with disabilities can access free training opportunities at Ahead.ie/WamWorks.
Going for counselling in college
If you are feeling overwhelmed, there are people you can talk to. All third-level colleges in Ireland offer counselling to students to support them when they're having a hard time, whether you're dealing with anxiety, depression, struggling with college work, or experiencing personal difficulties. Most counselling services offered by colleges are free to attend. Find out how to get in touch with your college counselling service here.
There are also a number of organisations who can offer mental health support to college students in Ireland.
Making friends in college when you have an invisible disability
Some people love getting to know new people, but others can find it harder to reach out and make friends. Here's some advice for socialising in college when you have an invisible disability.
Join a club or society
Clubs and societies can be a great way to meet new people who are interested in the same things you are. It can also make it easier to join in on conversations if you're talking about something you're passionate about. Make time to attend club or society meetings, and take part in any activities. You could also consider putting yourself forward for the committee to get involved in running the club or society and planning events. There are also many disability-specific clubs in a lot of colleges now, for example Neurodivergent Soc. Keep a lookout for similar clubs in your college.
Reach out to the Students' Union
The Students' Union is there to support students in all aspects of college life. Don't be afraid to reach out to one of the officers and introduce yourself. Let them know how you're finding college so far and if there's anything they could do to support you. They might be able to link you up with a college support, a club or society, or someone else in the college who you might get along with. There may also be events or opportunities within the Students' Union itself that you could get involved in, and they would be happy to hear from you.
Finding ways to connect with others
It's not always easy to connect with other people who you don't know that well, especially if you feel different to them. Remember, you are all taking the same course, facing the same assignments, and most likely experiencing similar feelings around college work. Find things that you share in common – such as your thoughts on an upcoming assignment, or how you're feeling about the course – and use that as a way to get to know other people. This can also help to show you that others are experiencing the same anxieties that you are.
Remember, whether or not you tell others about your invisible disability is up to you. You don't have to share that with anyone unless you're comfortable doing so.
Here are some tips for starting a conversation with someone new.
Find one or two people to connect with in each class
Whether your course is made up of hundreds of people, or you're part of a smaller group, focus on trying to get to know one or two people to start instead of feeling like you have to get to know everyone in your class. It can be a lot easier to relate to someone one-on-one than in a bigger group. As time goes on, you might find yourself feeling more comfortable joining in on wider class conversations, but don't put too much pressure on yourself and take your time.
Here's some advice for meeting people and making new friends.
Be kind to yourself
Going to college with an invisible disability can be hard, especially when others aren't aware of all you're managing. There will be good weeks and there will be bad weeks, and that's okay. If you have a bad week, try not to allow this to hold you back in the future – there will always be more opportunities for you to get to know people and get involved. Remember, if you need to talk to someone, your college counselling service is there to listen.
Feeling overwhelmed or want to talk to someone right now?
Get anonymous support 24/7 with our text message support service

Connect with a trained volunteer who will listen to you, and help you to move forward feeling better

Text SPUNOUT to 50808 to begin
Our work is supported by